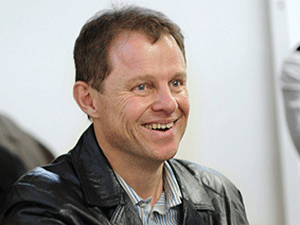 [miningmx.com] – ROCKWELL Diamonds has abandoned equity financing for the acquisition of the Remhoogte/Holsloot project in favour of bridging finance whilst also lowering the cost of the acquisition by about 24% to C$21.9m (R215m).
The company, which mines alluvial diamonds in the Middle Orange River (MOR) of South Africa's North Cape Province, said however it would refinance the bridging loan with the proceeds from a equity financing at a later stage.
"In April, we took the decision to de-link the proposed equity financing from the transaction, and arranged bridge loan financing, enabling us to close within the agreed upon timelines," said James Campbell, CEO of Rockwell Diamonds.
The deal would be completed before or on June 1, he said.
The bridging loan, consisting of US$16m and R16m (US$1.3m), was largely provided by Diacore as well as Mark Bristow, Rockwell's chairman, who contributed US$1m to the US$16m. Diacore and Bristow were described by Campbell as the company's 'anchor shareholders'.
Bristow, who is the CEO of West African gold producer, Randgold Resources, bought C$1.1m worth of debentures in Rockwell in November potentially raising his stake in the business to 9%. At the same time, Diacore, also agreed to buy C$3m in debentures raising a total of C$4.1m in funds for Rockwell.
Shares in Rockwell are 41% lower on a 12 month return basis on the Johannesburg Stock Exchange.
Campbell said the purchase price of the Remhoogte/Holsloot project, which is adjacent to Rockwell's existing MOR properties, had been reduced because certain earth moving equipment was not required and was excluded from the deal.
It had also deferred the acquisition of the Bo-Karoo property, which was part of the initial deal, as regulatory approval for the transfer of ownership had not yet been granted. Rockwell had also agreed to transfer its Saxendrift Extension property to the sellers of Remhoogte/Holsloot – Bondeo 140 – for C$500,000 or R5m.
Campbell said Remhoogte/Holsloot project was transformational for Rockwell. "We remain committed to our medium term target of processing 500,000m3 per month of quality gravels in the MOR, with the early life Remhoogte / Holsloot Project spearheading a new era for Rockwell," he said.