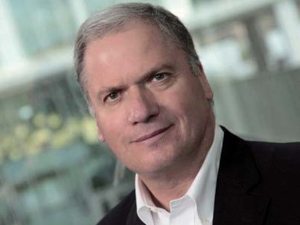 [miningmx.com] – DE BEERS, the diamond producer and marketer in which Anglo American has an 85% stake, delivered good news to its parent today saying rough diamond sales in the first cycle (sight) of 2016 was more than double sales in the previous cycle.
Sales to January 25 totalled $540m compared to $248m in the previous cycle, the 10th and final cycle of 2015 – a development put down to higher sales prices.
The increase in diamond prices would appear to support comments by De Beers CEO, Philippe Mellier, in December that the diamond market was suffering the effects of a lag in the pipeline that only time would remedy.
"A positive holiday season in the US from a retail perspective, low levels of rough diamond purchases by the midstream in the fourth quarter of 2015 and a subsequent reduction in manufacturing saw polished diamond stocks pull through the pipeline, resulting in firmer polished prices," said Anglo American in a statement to the JSE.
"Rough diamond demand broadened across the entire product range as cutting
and polishing factories began to increase their activity," it said.
Said Mellier: "We are encouraged by the result of the first sales cycle of 2016, and will keep working closely with our customers to deliver sustainable improvements in the diamond industry in 2016".
De Beers contributed roughly 42% of Anglo's full-year earnings in the year ended February 2015, and whilst that performance was unlikely to be repeated again this year, De Beers is an important cog especially while other commodities to which Anglo is exposed continue to underperform.
Head of De Beers Consolidated Mines, Philip Barton, told Miningmx in December that
diamond prices were likely to recover quicker than some of the minerals to which Anglo was also exposed such as copper, iron ore, and platinum group metals.
"You have to manage the short-term market, but in the long-term the fundamentals for diamonds are good," he said.
However, Goldman Sachs said investors ought not to jump the gun regarding this sales information because comparing the first sight of 2016 with the last of 2015 was not a fair one to make.
Secondly, the information provided by De Beers – intended to be a move in greater transparency – did not detail the number of carats sold, nor the dollar per carat selling price so that "… there is no basis to compare sequential sales data. Without this data we cannot tell much about the trajectory of prices," said Goldman Sachs.
"What would offer investors more insight would be a Sight 1 2015 vs Sight 1 2016 comparison and the number of carats sold and the average realised $/ct [dollar per carat], but Anglo has said this information is commercially sensitive and will not be disclosed," the bank said.
"Diamond prices could potentially continue to remain in a flux given the holiday season sales were weak for US retailers," said Goldman Sachs – a view that marries with the outlook delivered by Paul Loudon, CEO of DiamondCorp.
The UK-listed firm, which is developing the Lace diamond mine in South Africa's Free State province, said in a trading announcement shortly before De Beers' sales statement, that sentiment had improved in the diamond sector this year.
"Supply management by the major producers has resulted in shortages in certain size
categories resulting in improved buying interest and prices since December, particularly for smaller goods," he said.
He added however, that these improved market conditions "are not expected to be sustained" therefore the company would remain flexible on the timing and size of its first sales from the mine.