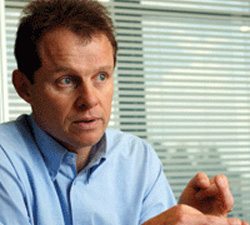 [miningmx.com] – ROCKWELL Diamonds edged closer to its much-desired mid-tier diamond producer status saying the re-opening of the Wouterspan mine in the Middle Orange River region of South Africa's Northern Cape would cost $41m (including contigencies) – about half of the original capital cost estimate.
The project, which was positioned to take production at Rockwell Diamonds to some 500,000 cubic metres a month, pending its other developments in the region, was calculated to have a 2.5 year payback.
This followed completion of a feasibility study in which Wouterspan was calculated to have net present value of about $91.7m assuming a 15% discount rate.
"We are now considering taking the Wouterspan property to the next step. This will enable us to achieve our full strategy in the Middle Orange,' said James Campbell, CEO of Rockwell Diamonds. The share was unchanged on the Toronto Stock Exchange.
In addition to Wouterspan, Rockwell Diamonds is also developing the Niewejaaarskraal mine and the Saxendrift Hill Complex.
Some 300 new jobs would be created were Wouterspan given the final go-ahead, the company said in an announcement.