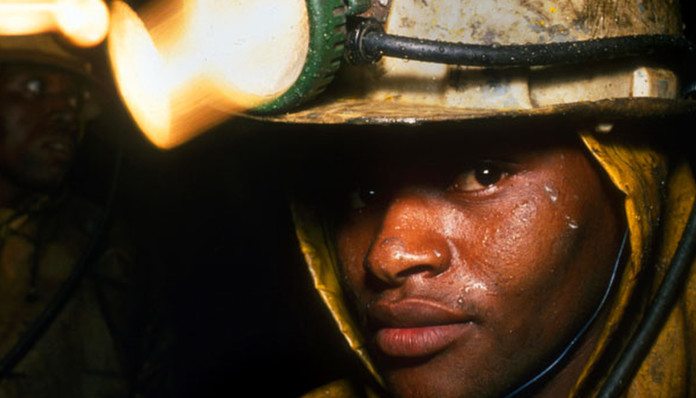 DIAMONDCORP's operational troubles deepened today after the company said its Lace underground diamond mine in South Africa's Free State province could be shut for at least a week.
This is following a Section 54 notice by the South African government's Department of Mineral Resources (DMR) which requires mining firms to shut their operations for alleged safety transgressions if issued.
DiamondCorp said, however, that it was "struggling to find logic in the instruction" and that it was considering a "legal means of redress".
Sibanye Gold subsidiary, Sibanye Platinum, was able to head off a prolonged closure for safety checks at its Kroondal Platinum Mine earlier this year after it compiled a founding affidavit intended for the Labour Court.
In the end, the DMR's North West office downgraded the Section 54 to a Section 55, another clause in the Mine Health and Safety Act which requires mines to shut down only sections pertinent to the alleged transgression.
The Section 54 notice was issued after a fire incident on a dump truck which was extinguished without injury just inside the portal to the decline at the Lace mine.
DiamondCorp said the instructions issued by the DMR included a request for an "external ventilation audit team to inspect the mine for smoke and other gases".
"Mine management is struggling to find logic in the instruction and is considering its options including legal means of redress," the company said in a statement to the Johannesburg Stock Exchange.
The company also threw its survival in relief saying that it was hoping to secure £500,000 in order to settle its immediate financial requirements as well as third party provision of a convertible debt facility, adding that: "In the absence of such a facility, it is likely that the group will be unable to continue trading as a going concern".
The UK- and South African-listed firm said earlier this week that commercial production at the mine would be delayed until February owing to tonnage constraints related to drilling complications caused by falling kimberlite rock. Commercial production was first planned for December, 2015.
In addition to a third party convertible loan facility, DiamondCorp said it had made progress in renegotiating repayment of a loan to shareholder, the Industrial Development Company (IDC), the state-owned lender.
DiamondCorp now wants to start repaying capital on the loan when "significant positive cashflow is achieved from the first 100,000 tonnes per month mined from the block cave on the 500 metre level".
Repayment installments on the loan, which was earlier restructured in which the loan amounts was rolled up with capitalised interest in December, were due in the first half of 2017. The outstanding balance, including interest, stood at R311m in December.
It was also seeking to "… significantly strengthen[ing] the group balance sheet" and add key corporate executive finance and mining skills through contact with investors outside South Africa and the UK.
Paul Loudon, CEO of DiamondCorp, declined to provide details of the discussions as they were confidential, but he said it was "potentially transformative".
"This was always a difficult project – all mining projects are difficult – but we are opening up an old mine and there are bound to be problems with that," he said.