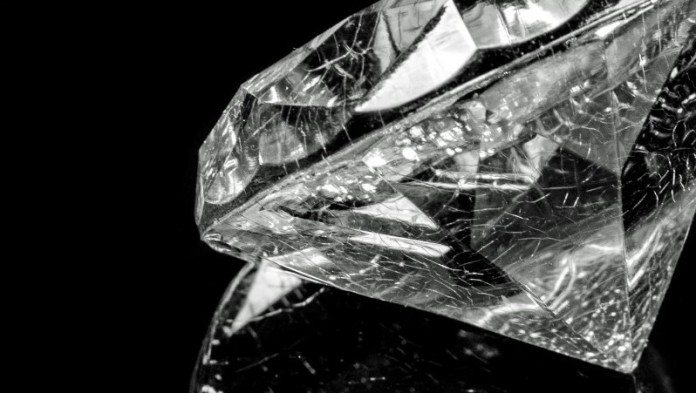 DIAMONDCORP has staved off the prospect of bankruptcy, at least in the short-term, after agreeing a £700,000 loan with its shareholder and lender Rasmala plc.
The company has also agreed to management changes in which its chairman, Euan Worthington, will be replaced immediately by Chris Ellis, currently an independent non-executive director of DiamondCorp.
The appointment is an interim measure but Ellis has been tasked with the sale or merger of the company, along with CEO, Paul Loudon, who expressed relief at raising short-term funds to pay creditors.
"We are pleased to have secured this new financing facility, which will enable us to sustain our operations at the Lace diamond mine whilst we conduct our formal sale process and evaluate all options available to us," he said.
Shares in DiamondCorp fell nearly 17% on the Johannesburg Stock Exchange, presumably owing to terms of the short-term finance raised by the company.
Rasmala has the right to be repaid the £700,000 either in shares or cash. If the former, it will receive shares at a 30% discount to the average daily volume weighted average price of from agreement of the facility.
"The facility is secured against up to 5,000 carats of diamonds currently held in inventory and/or to be produced from operations," said DiamondCorp. DiamondCorp will pay a markup on the diamonds at an equivalent rate of 15% a year during the eight week term.
The convertible loan matures on December 15 with the first tranche of some £400,000 available for drawn-down by DiamondCorp immediately. DiamondCorp can settle the loan earlier if required.
Loudon told Miningmx on October 12 that it had held discussions on a potentially transformative deal which would see it import fresh executive mining and finance skills whilst significantly refinancing the balance sheet.
DiamondCorp, which is redeveloping the Lace diamond mine in South Africa's Free State province, has endured a torrid couple of weeks in which its share price as plummeted amid production delays, interruptions and a liquidity crisis.
Then on October 13, it reported a safety-related stoppage at the mine following a vehicle fire. Commercial production was first planned for December, 2015.
The Department of Mineral Resources (DMR) inspected the mine's premises and slapped a Section 54 on the operation – a outcome that DiamondCorp said it was prepared to challenge in a court interdict. During this time, investors began to flee the share which is 50% weaker over the last seven trading days.
On October 14, it said interim financing discussions had fallen through after "… the third party with whom the company has been in advanced discussions for the provision of a convertible debt facility has withdrawn from such discussions due to the adverse movement in the company's share price".
Production has resumed at the mine, however. In a separate announcement, DiamondCorp said the Section 54 notice had been lifted by the DMR.