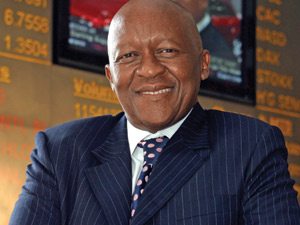 ROYAL Bafokeng Platinum (RBPlat) is to apply the accelerator to its Styldrift I project following an improvement in the rand price of platinum.
This will see the group take spending to R3.2bn on the first phase of the project of which R2bn may be raised through a combination of surplus cash, debt and even an issue of shares, a funding route the group has been cautious of pursuing in the past.
The plan is to increase the project's mining rate to 150,000 tonnes per month over the next two-and-a-half years – a level described by the company as "a sweet spot" in that it secures "the optimal level of Merensky production" without having to incur further capital.
Earlier this year, amid signs the rand price of platinum was reviving, the company committed to spend of R1bn on Styldrift I in which production would be about 50,000 tonnes of ore per month.
Of this capital outlay, some R700m was to be funded from cash derived from on-reef development at RBPlat's operating mine, Bafokeng Rasimone Platinum Mine (BRPM) with the balance sourced from surplus cash resources.
Commenting on the requirement for the acceleration to 150,000 tonnes per month, it said that its board was exploring a number of funding options including debt and equity funding the outcome of which had yet to be decided.
"However, the board expects that the funding solution may comprise a combination of surplus cash, operational cash flow, equity capital and debt facilities of up to R2bn, currently being negotiated," RBPlat said in an announcement today. The total cost of the project for this phase of the project is R4.75bn.
The total cost of project, in which RBPlat will produce 300,000 ounces a year of platinum (230,000 tonnes per month) – doubling its current production derived from BRPM – has been put at R10.5bn.
"Progressing to this next phase of ramp up at Styldrift I positions the project well for the ultimate ramp up to a 230,000 tonnes per month Merensky operation when further investment is warranted by the market environment," it said.
At the time when RBPlat elected to reduce development at Styldrift I in August 2005, the average price of platinum was at R16,200 per platinum ounce. An improvement to R17,500/oz was behind the acceleration to 50,000 tonnes/month.
"The average rand basket price achieved for the first nine months of 2016 has been approximately R19,000/oz. The board therefore, is of the opinion that the industry is progressing from the 'Zone of Uncertainty' to the 'Zone of Progression', it said in its announcement.
Shares in RBPlat leapt nearly 7% in early trade on the Johannesburg Stock Exchange today taking the year-to-date improvement in the share to about 68%. Platinum shares have corrected lately with RBPlat down 14% in the last 30 days.