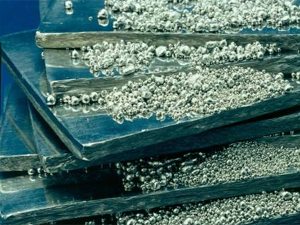 Wesizwe Platinum's Bakubung mine is to be developed and mined using contractors for the first 10 years of its life instead of being owner-operated according to Wesizwe projects executive Jacob Mothomogolo.
Presenting an update on construction progress on the mine in Johannesburg today, Mothomogolo also detailed a number of changes to the original schedule aimed at deferring capital expenditure which included a decision to delay the installation of some of the required refrigeration plant.
But he maintained these changes would not affect the "critical path" for mine development and construction which remained on track. He said the Bakubung mine would start production and then ramp up to full output as per the optimization study which was released in 2014.
He added the refrigeration plant would be installed on a modular basis as and when required by the underground operations.
The feasibility study pulled forward the date that Bakubung would reach initial steady state output of 230,000 tons per month (t/month) to December 2020 from the original target of June 2023 and also increased the mine's full production to 250,000t/month to be reached by June 2021.
Mothomogolo said the decision to go for a contract mining operation had been taken at the last Wesizwe board meeting in September and that management would review this approach after ten years and decide whether to continue on a contract mining basis or switch to owner-operated
He added the "flat development" at the mine would take place on four levels and the work would be split and awarded to two different contractors. The contracts would run for three years duration initially after which they could be renewed.
He stressed the contractors would operate in close co-operation with Wesizwe management which would retain control. "The model works better if it's an integrated model, he commented.
Mothomogolo said Wesizwe was carrying out a scoping study on the contract mining work and intended assessing both local and global contract miners.   He added the contracts would be awarded in March/April next year so that the successful contractors could start operations in June/July following commissioning of the main shaft at the Bakubung mine.
"We have done a study which has shown that contract mining early on in the life of a project like Wesiwe gives you much better ability to achieve your milestones. If you lose time during the first five years of your project then you destroy value, " Mothomogolo commented.
He added, " we believe that contract miners will operate more efficiently which will reduce unit costs and we also believe that we will get cheaper rates out of global mining contractors than local mining contractors," he added.
Mothomogolo also provided revised operating costs which showed the estimated "shaft head' operating cost at the Bakubung mine had been increased 19% to R580/t from the original estimate of R488.7/t. He said that, despite this, Bakubung remained a low cost operation because the entire industry cost curve had moved up.