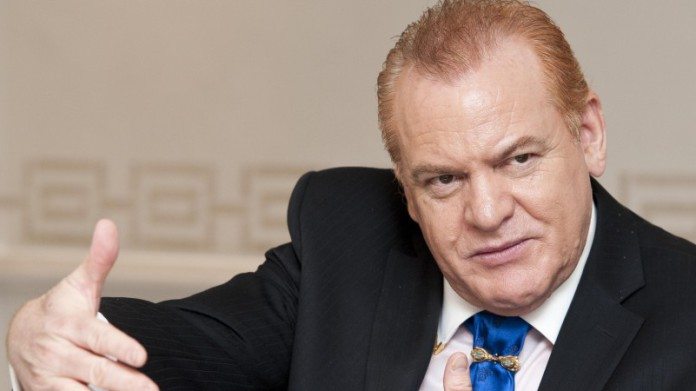 Gold Fields is to invest $1.4bn over an eight year period in its Damang mine in Ghana which will extend the life-of-mine (LOM) from 2017 to 2024 during which period Damang will produce 1.56 million ounces (moz) of gold.
Announcing this today as part of Gold Fields' September quarterly results CEO Nick Holland said the benefits of the development agreement signed between the Government of Ghana and Gold Fields in March 2016 had been key inputs into the re-investment plan for Damang because they enhanced the economics of the project.
In terms of that agreement the corporate tax rate was reduced to 32,5% from 35% previously while the royalty rate was changed from a flat 5% of revenue to a sliding scale royalty based on the gold price. The terms of the agreement are effective for nine years at Damang and 11 years at Gold Fields's nearby flagship mine – Tarkwa.
In May this year Holland told Miningmx that, "I think the sense is that with the development agreement – and the fact that we've got a really good core of high grade material underneath the original pit of two million or three million ounces of high grade – that puts us in a very good position to go ahead and do it."
It's clear the jump in the gold price since December has also played a part in Gold Fields' decision to re-invest in Damang given management's assessment last year that one option was to mothball the operation and retain its optionality by leaving the gold "in the ground" waiting for better gold prices.
According to Holland, "given the importance of the region to the group – and taking into account the benefits of the development agreement – Gold Fields has taken the decision to continue operations at Damang through the reinvestment plan. The group will also retain the optionality to expand the operation should the gold price strengthen sustainably to above $1,400/oz.
Since operations started at Damang in 1997 the mine has produced more than 4 moz of gold from a series of open pit operations but production from the Damang Pit Cutback (DPCB) ended in 2013 since when mining has focused on the pit margins and lower-grade satellite deposits.
The new plan calls for a major cut back to both the eastern and western walls of the DPCB. The cut back will have a total depth of 341m comprising a 265m deep pre-strip followed by a 76m deepening of the pit.
The mining is to be undertaken by two contractors who are expected to be "mobilized" early in 2017. Negotiations with potential contractors are "currently at an advanced stage", Holland commented.