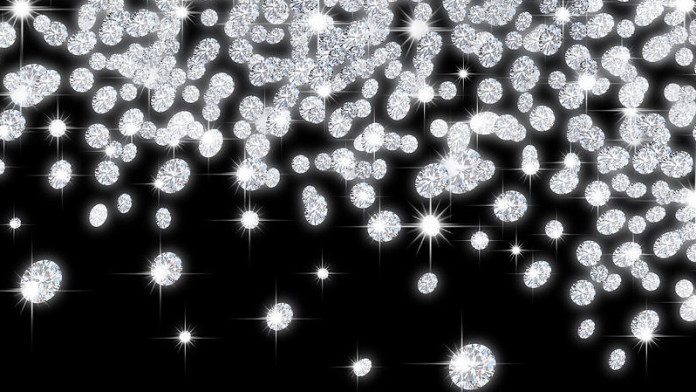 DIAMONDCORP, a Johannesburg-listed diamond producer, said it had called off plans to sell the business as offers had been "opportunistic" and did not correctly value the company.
"The board considers that the approaches it had received from third parties are opportunistic in nature and significantly undervalues the company," it said in a statement to the Johannesburg Stock Exchange.
The company's Lace diamond mine, in South Africa's Free State province, contained 9.39 million carats in diamonds which put a value of $1.5bn on the asset assuming an average price of $164/carat, it said.
Visitors to the mine also recognised the company's technical strength as demonstrated in Lace mine's underground mine development and surface recovery plant, it added.
"As a result, the board has decided to terminate the "formal sale process" with immediate effect," the company said, adding that it would "… continue to examine alternative means of enhancing shareholder value".
DiamondCorp considered a sale process after running into cash flow problems, a development that was triggered after Lace mine failed to meet its full commercial production target in time.
On October 20 it announced it had agreed a £700,000 loan with its shareholder and lender Rasmala as well as management changes in which its chairman, Euan Worthington, would be replaced by Chris Ellis, an independent non-executive director of DiamondCorp.
It said today that it would consider the additional appointment of an independent non-executive director with "specific financial and operational mining experience".
In terms of the deal with Rasmala, it has the right to be repaid the £700,000 either in shares or cash. If the former, it will receive shares at a 30% discount to the average daily volume weighted average price of from agreement of the facility.
The facility is secured against up to 5,000 carats of diamonds currently held in inventory and/or to be produced from operations. DiamondCorp will pay a markup on the diamonds at an equivalent rate of 15% a year during the eight week term.
The convertible loan matures on December 15 with the first tranche of some £400,000 available for drawn-down by DiamondCorp immediately. DiamondCorp can settle the loan earlier if required.
DiamondCorp said today that it expected Lace to reach commercial production in the early part of 2017 (it previously stated February as the new target date). Mining in October had operated "close to plan" and ground conditions on the 310 metre level were improved. It hoped to sell in excess of 5,000 carats of diamonds by the end of November.
A general meeting has been scheduled for November 16 in which shareholders will vote on giving DiamondCorp directors the right to issue shares to Rasmala in terms of the financial bail out.