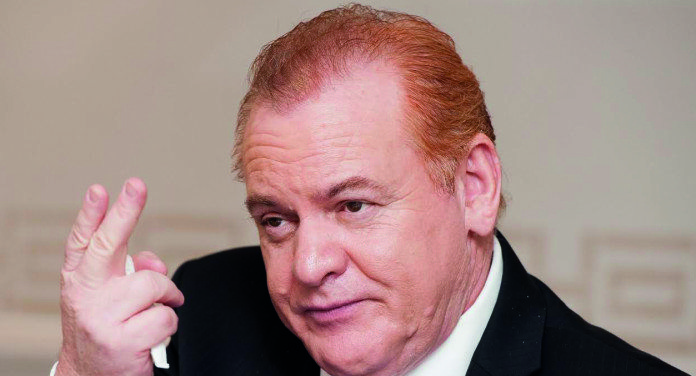 GOLD Fields is to extend recently announced spending on new projects to $1.7bn after announcing plans to buy 50% of the Gruyere gold project in Western Australia from gold development firm, Gold Road Resources for A$350m ($268m) with which it will form a joint venture company.
The project will cost an estimated A$507m ($389m) to build and follows Gold Fields announcement on October 24 that it would commit $1.4bn over eight years expanding its Damang mine in Ghana.
The Gruyere project is situated in Australia's Yamarna Belt, roughly 200km east of Laverton in Western Australia. It contains 3.5 million ounces of gold in reserves (6.2 million oz in resources) and is expected to yield production of about 260,000 oz/year for 13 years at an all-in sustaining cost (AISC) of A$945/oz ($725/oz) and all-in costs (AIC) of A$1,103/oz ($847/oz) based on a feasibility study completed in October.
First production from Gruyere is expected at the end of 2018 or early 2019.
"Gruyere will add material reserves and resources, margin and cash flow into what is already a strong region for Gold Fields and which has proven its ability to integrate new operations with ease," said Nick Holland, CEO of Gold Fields.
"We are excited about partnering with Gold Road and are hopeful this is the start of a multi-decade, mutually beneficial relationship and see significant potential synergies in resourcing, intellectual property, procurement and technical skills," he added.
"We believe this acquisition is extremely competitive on a per ounce basis, when compared to similar recent deals, at A$200 (US$153) per reserve ounce and A$113 (US$86) per resource ounce," he said.
The A$350m is payable in cash comprising A$250m payable on completion of the transaction and A$100m contributed by Gold Fields to fund Gold Road's cash calls during the construction phase, the company said.
It also includes a 1.5% royalty on Gold Fields' share of production after total mine production exceeds two million oz with
an approximate value of A$15m ($11.5m).
In addition to contributions to construction cash calls, Gold Fields will also contribute A$50m ($38m) in the form of conditional assumed liability for up to a 10% overrun on the initial development of the project, and a further A$75m ($57m) in funding support by way of a Gold Fields guarantee to the joint venture company.
Gold Fields will become the manager of the project six months after completion on a 'no profit/no loss' basis in which a management fee will be paid to Gold Fields to recover overhead costs.
Gold Fields said in October that it would extend Damang's life-of-mine from 2017 to 2024 during which period Damang will produce 1.56 million oz of gold.