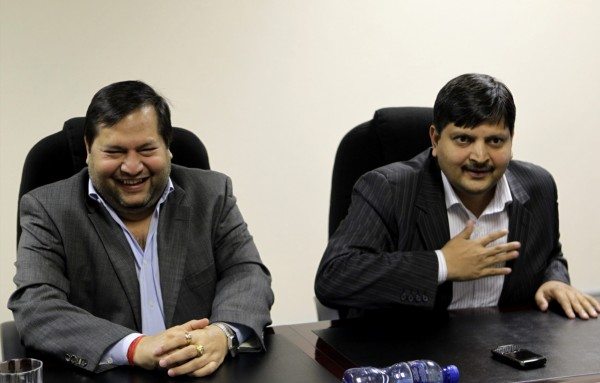 ESKOM may have to source nine million tonnes of thermal coal from other mining firms following a decision in September – confirmed by Tegeta Exploration & Resources (Tegeta) today – that it had asked to be released from supply contracts with the utility.
"Tegeta has requested to be released from Eskom contracts," said a spokesman for the company. "Given all the media speculation in recent months, and for the good of the country, it would be appropriate that this takes place so the matter can be properly reviewed," he added.
Tegeta, which is a subsidiary of the Gupta-owned Oakbay Investments, supplies coal from its Brakfontein and Brakfontein Extension to Eskom's Majuba power station in South Africa's Mpumalanga province.
It also supplies Eskom's Hendrina and Arnot power stations from Optimum Coal Mine which it bought out of business rescue for R2.15bn earlier this year. Optimum's Hendrina contract ends in 2018 whereas supply to Arnot is a stop gap after Eskom declined to renew a coal contract with Exxaro Resources.
It supplies about 7.7% of Eskom's total coal supply requirements.
Tegeta has been criticised by South Africa's Public Protector in allegations that it misused some R600m given to it by Eskom for the prepayment of coal. This activity "amounted to fraud", said the Public Protector in a report about the state capture of South African state-owned organisations.
Eskom argued that providing upfront capital to coal mining firms was a well established form of securing future coal supply, but the Public Protector contended the funds were used to buy the assets in Optimum Coal Holdings.
It is unclear when Tegeta will resume coal supply to Eskom, if at all, but the utility's legal counsel said today that it was proceeding with arbitration proceedings regarding a R2bn penalty for below specification coal from Optimum.
The penalty was a liability bought with Optimum Coal Holdings and dates back to a dispute with the mine's former owner, Glencore.
Eskom CEO, Brian Molefe, said he would impose a penalty because coal from Optimum was beneath requirements for a period of about two years.
Suzanne Daniels, Eskom's lawyer, said arbitration regarding the penalty had only started recently as Optimum had been in business rescue. "It only came out [of business rescue] on August 31 and so now we can proceed with the claim under the arbitration provision," she said.
Pathmanathan Naidoo, an independent, non-executive board member at Eskom, said that arbitration between Optimum and Tegeta had "… started and were progressing well".