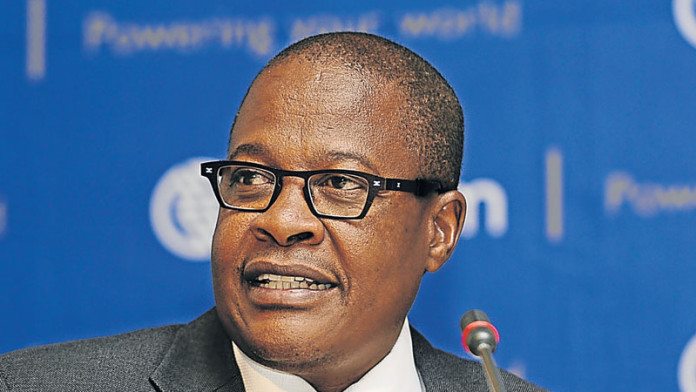 SOUTH African power utility, Eskom, defended its relationship with the Gupta family owned Tegeta Exploration & Resources (Tegeta) saying it was commercial and had resulted in notional savings of about R10bn.
Tegeta supplied coal to Eskom at cheaper rates than two long-standing suppliers – Glencore and Exxaro Resources – during a period of consistent load-shedding, said Pathmanathan Naidoo, an independent, non-executive board member at Eskom.
Eskom saved R3.35bn by having Tegeta supply coal from Optimum Coal Mine for R150 per tonne to its Hendrina power station whereas Glencore wanted to supply the same coal for about R443/t.
Similarly, by having Optimum supply coal to Arnot in lieu of Exxaro Resources, whose coal sales agreement (CSA) was not renewed, Eskom saved about R7.7bn including some R5bn it would have used to burn diesel in its open cycle gas turbines.
This was the upshot of a press conference held today by Eskom aimed at responding to a report regarding state capture of government owned companies by former Public Protector, Thuli Madonsela – a report Eskom wants to take on review.
Eskom lawyer, Suzanne Daniels, said the potential decision for a review was owing to the utility's view that the report was inconsistent in parts. "There are number of inconsistencies in the report; certain processes were not followed, but we are considering the case with our legal counsel," she said.
Eskom also sought to demonstrate how each of its directors declared conflicts of interest in respect of Gupta owned firms, and express the notion the organisation was a clean organisation with a foundation in strong governance.
There were notable refusals to respond to certain questions, however. Naidoo stonewalled a question as to why the firm's head of generation, Matshula Koko first denied, then acknowledged a prepayment of coal to Tegeta as "not relevant".
It also offered the response that as a 24 hour company, it was usual for the board to have met at 9pm to approve a R670m prepayment for coal to Tegeta on the same day Tegeta said it was short of R600m needed to buy Optimum Coal Mine.
Asked if he had visited the Gupta household in Saxonwold in Johannesburg as many times as purported in the state capture report, Eskom CEO, Brian Molefe, said he would respond "at the appropriate time to the appropriate authority".
Molefe repeated a complaint at the firm's interim results presentation yesterday, saying he had not been given the chance to respond to the allegations in the state capture report prior to publication.
"We are satisfied that due process had been followed and we can be proud of the savings achieved by the executive team to date," said Eskom chairman, Ben Ngubane in a statement.
"In the six months to 30 September 2016, Eskom's primary energy costs were reduced by 1.5% compared to an average increase of 18% over the past five years," he said.