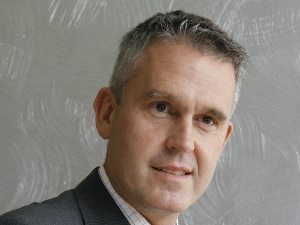 AN independent committee created to assess Pallinghurst Resources' proposed takeover of Gemfields has delivered a stinging criticism of the $150m proposal saying it served the interests of Pallinghurst directors at the expense of minority shareholders.
The committee, which included Gemfields CEO, Ian Harebottle and former Pallinghurst employee and CEO of Tshipi é Ntle Manganese (Tshipi), Finn Behnken, urged minority shareholders in Gemfields to "take no further action at this time".
On May 19, Pallinghurst announced a proposal to buy the outstanding shares in Gemfields in a ratio of 1.91 new Pallinghurst shares for each Gemfields share.
Gemfields shareholders owning 28% of the company had agreed to the offer which, including Pallinghurst's existing 47%, gives Pallinghurst the 75% required to de-list Gemfields from London's Alternative Investment Market and consolidate it in the larger Pallinghurst group.
In addition to its 47% stake in Gemfields, Pallinghurst also has an 18.45% stake in Jupiter Mines, a steel feed company and shareholder in Tshipi, and a 42% stake in Sedibelo Platinum Mines. The company said earlier this year that it was considering "a value unlock" as its 10-year term initially set out as an investment firm was due to expire.
It intends to become an operating company.
Gemfields' independent committee said Pallinghurst's offer was "derisory" in that it significantly undervalued the company, "… its unique asset base and its leading position in the coloured gemstones sector".
"The independent committee believes the unsolicited offer has the potential to dilute Gemfields shareholders with inferior assets that offer exposure to more volatile commodities and with less attractive prospects," said Graham Mascall, who was appointed chairman of the committee.
"The unsolicited offer would appear to be driven by Pallinghurst's proposed restructuring which seeks to preserve the Pallinghurst investment managers' own self-interests at the expensive of the independent shareholders of Gemfields." The committee also consisted of First Quantum Minerals director, Clive Newall and Janet Boyce, CFO of Gemfields.
"The independent committee continues to strongly advise its shareholders to take no action at this time. Further announcements will be made as appropriate," said Mascall. Mascall, a mining industry veteran, was previously CEO of Ncondezi Coal, now Ncondezi Energy.
Arné Frandsen, CEO of Pallinghurst, told Miningmx in May that the move to consolidate Gemfields was based on the under-performance of its share price over several years.
"Gemfields has been on Pallinghurst's books for 15 years and we have been its bank. But we are not getting a response. It is worth half of our value – the Pallinghurst share price is dependent on Gemfields – and its the key reason why shares in Pallinghurst have gone down. I and my shareholders can't accept that," he said.