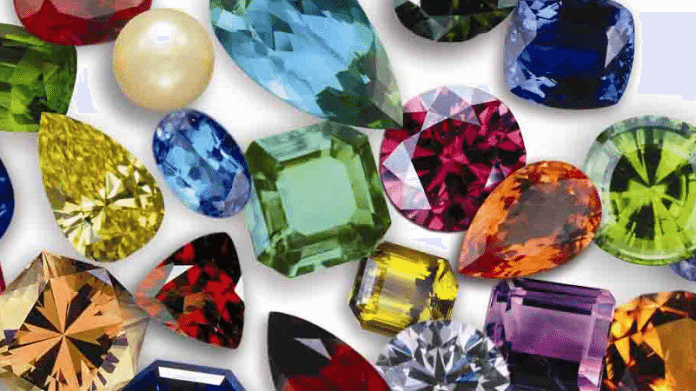 HONG Kong-listed conglomerate Fosun International has put flesh on the bones of its potential rival offer for Gemfields saying it would pay a 10% premium over Pallinghurst Resources' earlier buy-out offer, and that it would help open the Chinese market to the  gemstones firm.
Gemfields said in a statement last night that its independent committee, formed to review a share-based takeover by 47% shareholder, Pallinghurst Resources, had engaged with advisors – the fruit of which was a proposed offer from Fosun Gold, a subsidiary of Fosun International.
Fosun said today that it was, pending a due diligence, considering offering 40.85 pence per share for Gemfields which represented a 15.1% premium to its June 13 closing price, and a 10.1% premium to the current implied price per share contained in Pallinghurst Resources' offer. Pallinghurst posted its offer documents to shareholders on June 12.
Shares in Gemfields raced up 13% in the first hour of trade in London reaching 40.12p, just below the price that could be offered by Fosun.
"A key element of Fosun's strategy is to leverage Chinese and global consumer growth trends to maximise value for its investors," it said. "Fosun sees the consumer market globally, but particularly in China, to have huge potential and has a number of consumer facing businesses that would be complementary to an investment in Gemfields."
Fosun said it had "the financial capability and consumer expertise" to capitalise on the growing "popularity and emotional commitment" in China to jewellery and luxury goods. It had met with Gemfields management and had been "extremely impressed" with its expertise and vision for the company.
Fosun, founded in 1992, is invested in the UK's nursery brand, Silver Cross and has an investment in the Thomas Cook travel group. These interests were a strategy to bridge the gap between the Chinese consumer market and quality brands in other regions of the world. It paid $887m in May for a strategic investment in Polyus Gold, one of the world's largest gold producers.
Fosun Gold has until August 5 to lodge a competing offer for Gemfields.
In posting its shareholder circular, Pallinghurst said that the first closing of its offer was scheduled for July 4. It launched a bid for the shares it didn't already own in Gemfields on May 19 in a ratio of 1.91 new Pallinghurst shares for each Gemfields share. Some twelve days later, Gemfields' independent committee labelled the offer "derisory".
"The unsolicited offer would appear to be driven by Pallinghurst's proposed restructuring which seeks to preserve the Pallinghurst investment managers' own self-interests at the expensive of the independent shareholders of Gemfields," said the committee. It added Pallinghurst was illiquid and exposed minority shareholders in Gemfields to more volatile commodities such as iron ore in which Pallinghurst is invested.
Pallinghurst's perspective is that Gemfields' share price had under-performed for years and the company, which already owns 47% stake in Gemfields, had tired of financing the under-performance.
Gemfields shareholders owning 28% of the company had already agreed to the offer which, including Pallinghurst's existing 47%, gives Pallinghurst the 75% required to de-list Gemfields from London's Alternative Investment Market and consolidate it in the larger Pallinghurst group.