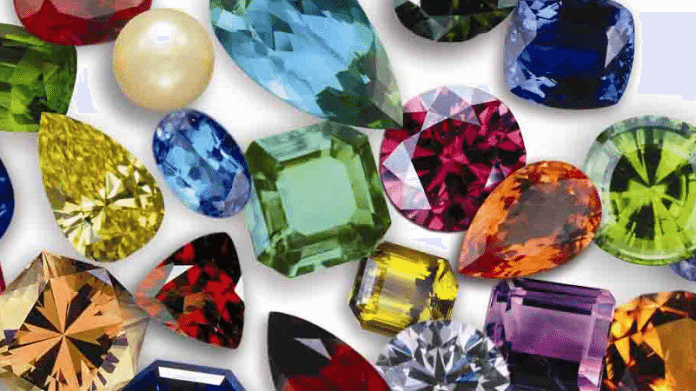 GEMFIELDS has sought to win an improved offer from Pallinghurst Resources after recommending a formal offer for the company lodged today by Fosun Gold, a subsidiary of Hong Kong-listed conglomerate, Fosun International.
Fosun Gold has submitted a 45 pence per share cash offer for the shares in Gemfields, a UK-listed coloured gemstones mining and marketing company in which Pallinghurst already has a 47% stake.
The Fosun Gold offer is an 18% premium to the implied value of Pallinghurst's all-scrip, nil-premium offer submitted in May which an independent committee subsequently formed by Gemfields judged to be "derisory".
Gemfields said that JP Morgan had advised its independent committee that Fosun Gold's offer also undervalued Gemfields, but that it was compelled to recommend it anyway as Pallinghurst's offer would dilute Gemfields shareholders with "… inferior assets and offer exposure to more volatile commodities with less attractive prospects".
In addition to its stake in Gemfields, Pallinghurst owns an 18.45% in Jupiter Mines, a steel feed company, and a 7% stake in Sedibelo Platinum Mines. It is listed on the Johannesburg Stock Exchange. It is an investment vehicle but it intends to convert to an operating company model.
Gemfields said that its Independent Committee intends to "… recommend that shareholders accept the Fosun offer so as to secure a relatively more attractive outcome for their investment". Pallinghurst's all-share offer values Gemfields at about $268m against a market value of $294m or some 42.50p/share. Fosun Gold's offer implies a market value of $311m.
The hope for Gemfields is that Pallinghurst will be forced to match or exceed the Fosun rival bid in order to secure beyond doubt the 75% shareholder support required to delist Gemfields from the London Stock Exchange. Failing to do so will enable dissenting Gemfields investors to at the very least retain exposure to the UK-listing as minority shareholders. The irrevocable undertakings of shareholders cease to be binding if, among other conditions, a rival offer with a 10% premium is tabled.
Pallinghurst said on June 19 that it had secured 61% of shareholder support, including its own shares, for its offer and that it expected more acceptances to follow. At this level of support, Pallinghurst already has enough support to complete the effective takeover of Gemfields.
In posting its shareholder circular last week, Pallinghurst said that the first closing of its offer was scheduled for July 4. It launched a bid for the shares it didn't already own in Gemfields on May 19 in a ratio of 1.91 new Pallinghurst shares for each Gemfields share.
"The unsolicited offer would appear to be driven by Pallinghurst's proposed restructuring which seeks to preserve the Pallinghurst investment managers' own self-interests at the expensive of the independent shareholders of Gemfields," said the committee. It added Pallinghurst was illiquid and exposed minority shareholders in Gemfields to more volatile commodities such as iron ore in which Pallinghurst is invested.
Pallinghurst's perspective is that Gemfields' share price had under-performed for years and the company, which already owns 47% stake in Gemfields, had tired of financing the under-performance.