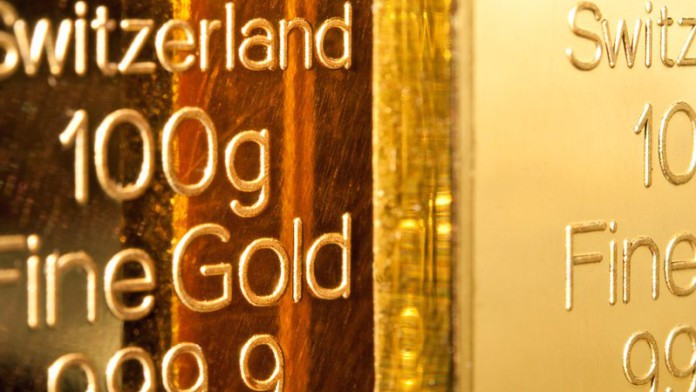 GOLD Fields has hedged three-quarters of its Australian gold production for the second half of its financial year owing to volatility in commodity prices and currencies.
The Johannesburg-listed gold firm said today it would also hedge half of its oil consumption for Ghana and Australia from July until December 2019.
"This hedging activity is in line with Gold Fields policy to protect cash flow at a time of significant expenditure," the company said in a statement.
It joins Harmony Gold which hedged a fifth of its gold production for two years from June 2016 – equal to about 432,000 ounces – whilst it entered into heavy capital expenditure on its $2.6bn Golpu project in Papua New Guinea.
In terms of its gold hedge, it would sell some 165,000 oz in gold with an average floor price of A$1,695.86 for the six months from July to December this year. A further 130,000 oz would be sold at an average forward price of A$1,719.92 over the same period.
The oil hedge for Australian region consumption comprises 78 million litres at an equivalent Brent Crude swap price of $49.92 per barrel from July 2017 to December 2019 whilst a further 126 million litres at a price of $49,80/bbl for the same period will be hedged for Ghana region consumption.
"The Australian dollar gold price hedge will protect the underlying cash flow of Gold Fields Australia while it is funding the construction of the Gruyere gold project," said Gold Fields.
The company is on an aggressive ounces replacement and expansion drive, described by CEO, Nick Holland, as "the next cycle in our evolution" with growth and stay-in-business (SIB) capital of $869m this year representing a 35% year-on-year increase.
The projects include South Deep, the extension of Damang in Ghana, the start of the ground-up development of the Gruyere gold project in Western Australia, and the Salares Norte project in Chile which Gold Fields has been exploring for several years.
The composition of the capital expenditure is that about $252m has been set aside for growth capital with the balance allocated to SIB. The $252m in growth capital comprises $120m for Damang, A$153m ($112m) for Gruyere, as well as R287m ($20m) at South Deep. Holland acknowledged that the company may spend more than it earned this year.
Whilst Gold Fields has hedged the oil price before, it hasn't hedged gold production; in fact, Holland said during a media roundtable in June last year that he was against it in general.
"Philosophically, we don't believe in the risk," he said. "We don't believe in putting a product on to the market before you've even produced it," he added. Over time, unhedged gold production was more economically rewarding than hedging it, he said.