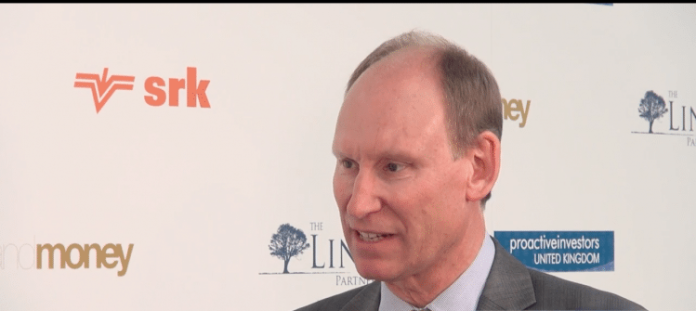 Shanta Gold, a UK-listed mining firm operating in Tanzania, is to raise $14m through a share book-build the proceeds of which will be used to refinance its balance sheet and buy Canada's Helio Resources Corporation.
Helio Resources owns the SMP project in the Lupa Goldfield in south-eastern Tanzania. It  is adjacent to Shanta's New Luika Gold Mine (NLGM) which produced 87,713 ounces in the firm's 2016 financial year generating $45.9m in free cash flow.
Consolidating SMP will add some 590,000 of inferred resource ounces to NLGM which is also embarking on a life extension project by moving underground as well as adding tailings retreatment operations. All in all, the $68m extension of NLGM will add five years to the mine's life producing an average of 85,200 oz/year at an all-in sustaining cost of $736/oz (2016: $661/oz).
As part of the refinancing, Shanta Gold will replace a $40m debt facility held with Investec, of which $35m is outstanding, with a new $50m facility, also with Investec. Shanta will then repurchase subordinated convertible loan notes, a move which is supported by 75% of its shareholders.
Shanta Gold's largest shareholder, Odey Asset Management, which has 19% of the firm's shares will also support the book-build which starts immediately. Proceeds from the book-build will help finance the $5.6m purchase of Helio Resources which also recently sold tenements in Namibia.
"The proposed fund-raising, together with the proposed restructuring and the proposed Helio acquisition, would significantly strengthen Shanta's financial position," said Toby Bradbury, CEO of Shanta Gold in a statement.
"During the key phase in the mine's underground development, the proposed fund-raising would provide the necessary financial headroom to the company," he said. The company was also waiting on $12.5m in VAT refunds from the Tanzanian government.
"At the same time, it would assist Shanta to incorporate the substantial resource the currently sits outside the NGLM's mine plan as well as the Helio assets following completion of the acquisition, expected in the third quarter of 2017. Lastly, it would also enable the continued exploration at Singida and at targets within its highly prospective licence area of the Lupa Goldfield," said Bradbury.
Shanta Gold is also exploring the Illunga property in the Lupa Goldfield which is expected to yield 21,500 oz/year of gold for five years following a capital investment of $12m.
Directors in Shanta would participate in the book-build. They would also take a salary sacrifice for 12 months which would save the company an estimated $450,000 in expenses.
Shares in Shanta Gold, which is valued at £43m on the London Stock Exchange, are roughly flat over the last 12 months after doubling in value in November 2016.