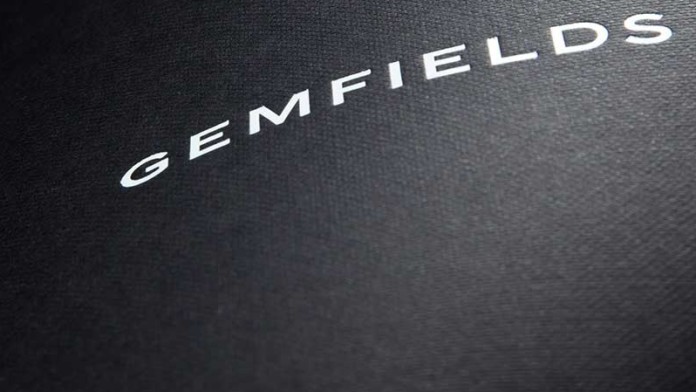 PALLINGHURST Resources has claimed enough support to make its $150m all-share offer for Gemfields unconditional with just over 60% of total shareholders in the UK-listed coloured gemstones miner and marketer supporting the proposed transaction.
"As for 5.40pm on June 16, Pallinghurst has received valid acceptances in respect of 77,888,324 Gemfields shares representing approximately 14.16% of the existing issued share capital of Gemfields," the company said in an announcement to the Johannesburg Stock Exchange today.
Including the 47% of shares Pallinghurst already owns in Gemfields, total acceptances had come in at 61.25% to date.
"With this acceptance into the Gemfields offer, ahead of the general meeting, Pallinghurst now exceeds the minimum level of support required for the offer," said Johannes van Niekerk, a spokesman for the company. "The other notices of irrevocable support in addition remain available to vote in favour of the offer at the Gemfields general meeting."
The acceptances were from shareholders who had already provided irrevocable support for Pallinghurst's offer launched on May 19, including NGPMR, Investec and South African entrepreneur Christo Wiese. However, the irrevocable undertakings cease to be binding if, among other conditions, a rival offer with a 10% premium is tabled.
Gemfields announced last week that a Chinese company called Fosun Gold, a subsidiary of Fosun International, was considering making a rival bid for the coloured gemstones firm at a 10% premium to the Pallinghurst offer. Arné Frandsen, CEO of Pallinghurst Resources, said he was unaware of the status of the Fosun offer. "It is just an indication they may or may not make an offer. So we will have to wait and see," he said.
In terms of the offer, should Pallinghurst win up to 75% of shareholder support, it will be able to de-list Gemfields from the UK's AIM; if 90% accept the offer, Pallinghurst must extend it to the balance of minority shareholders.
Pallinghurst's offer for Gemfields attracted the criticism of an independent committee established by Gemfields which said it undervalued the company and exchanged liquid shares in a UK-listed company for an illiquid counter on Johannesburg.
In posting its shareholder circular last week, Pallinghurst said that the first closing of its offer was scheduled for July 4. It launched a bid for the shares it didn't already own in Gemfields on May 19 in a ratio of 1.91 new Pallinghurst shares for each Gemfields share.
"The unsolicited offer would appear to be driven by Pallinghurst's proposed restructuring which seeks to preserve the Pallinghurst investment managers' own self-interests at the expensive of the independent shareholders of Gemfields," said the committee. It added Pallinghurst was illiquid and exposed minority shareholders in Gemfields to more volatile commodities such as iron ore in which Pallinghurst is invested.
Pallinghurst's perspective is that Gemfields' share price had under-performed for years and the company, which already owns 47% stake in Gemfields, had tired of financing the under-performance.