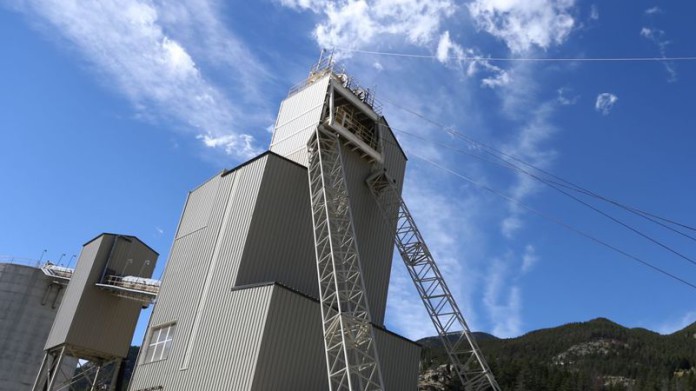 THREE days after being accused of barbarism by the National Union of Mineworkers (NUM), Sibanye Gold registered better luck with the major union at its Stillwater platinum group metal (PGM) mine in Montana, US.
The precious metals miner said it had agreed a 2% two-year wage deal with the United Steel Workers of American, International Union effective from June. A further 1% increase will become effective from January 2018 to June 1, 2018.
A 2% annual increase will be in effect for the second year of the agreement from June 2, 2018 to June 1, 2019. The increase is for all job categories. Negotiations with the union at Stillwater's East Boulder operations will take place at the end of the year, the company said.
"We note, and are encouraged, by the sensible and mature manner in which stakeholders have engaged, to agree on a mutually favourable outcome for the company and employees," said Neal Froneman, CEO of Sibanye.
Three days ago, the NUM expressed its outrage after Sibanye reportedly fired 1,500 employees who had taken part in a wildcat strike at the firm's troubled Cooke operations, west of Johannesburg.
The NUM said many of the effected employees were its members who had been forced to engage in the strike by the Association of Mineworkers & Construction Union (AMCU), a rival union.
"The NUM will continue to fight capitalist barbarians in the mining industry that always divides black mineworkers and encourage them to be assaulted and killed," the union said. It said it would "fight tooth and nail" to have its members reinstated at the Cooke shafts.
Reuters reported on June 15 that workers at the Cooke operations had downed tools more than a week ago after having been angered by Sibanye's drive to root out illegal miners.
This had included the arrest of employees for collusion and taking down food to the illegal miners working underground, the newswire said.
Sibanye said 793 NUM members had been dismissed.
Strike action and violent disruption have been prevalent at the Cooke mines for the last two years amid difficult economic conditions, especially for Cooke 4 which Sibanye wrote off for R820m in July last year ahead of a restructuring.
Illegal mining is rife in South Africa. Most recently, it sprung up near or in the chrome mines as syndicates attempted to capitalise on the improved price of the concentrate. In the gold sector, however, it has been a constant problem.
Speaking in September, 2016, mines minister, Mosebenzi Zwane, identified getting to the syndicates as among his department's priorities. "One of our biggest tasks is to get to the syndicates behind these operations, as well as the markets they're supplying," said Zwane at the time.
An explosion at the Eland shaft, a Welkom mine formerly operated by Harmony Gold, during May resulted in the death of 40 illegal miners.