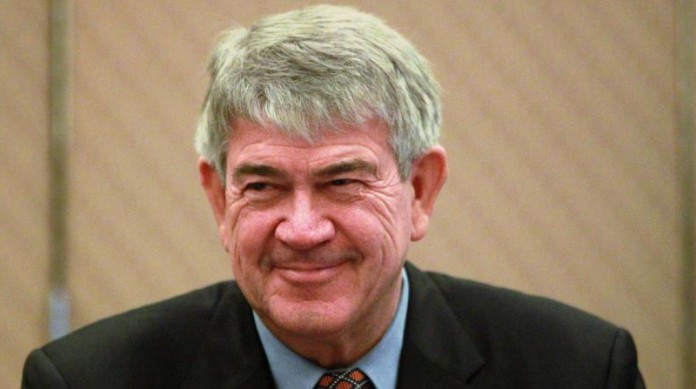 PALLINGHURST Resources has won the battle for Gemfields after a sufficient number of the coloured gemstones miner and marketing firm's shareholders supported Pallinghurst's all-scrip offer – enough for it to be delisted from the London Stock Exchange.
As of 5.30pm in London, some 37.35% of Gemfields minority shareholders had accepted the Pallinghurst offer which valued the company at $268m compared to a rival $311m cash offer by Fosun International, a Chinese company.
Including Pallinghurst's existing 47% stake in Gemfields, a total of 75.18% of Gemfields shareholders had bought into the offer exceeding the 75% majority required to delist Gemfields. Pallinghurst urged Gemfields shareholders to sell into its offer in which it has proposed 1.91 new Pallinghurst shares for each Gemfields share.
An independent committee formed by Gemfields was able to attract a 45 pence per share rival bid from Fosun International whose subisidiary, Fosun Gold, offered to open up new business lines to the Chinese jewellery market.
The committee argued that in accepting Pallinghurst shares, Gemfields shareholders were swapping out for a less liquid stock in a company exposed to riskier commodities than coloured gemstones including iron ore and platinum.
Pallinghurst's contention was that it had long supported Gemfields management without seeing a commensurate improvement in its performance or share price. It wanted to consolidate its stake in Gemfields as a step in becoming an operating company whereas it currently has a private equity firm structure.
Pallinghurst said its offer would remain open for acceptances for a further 14 calendar days following the first closing date which is scheduled for 1pm London time on July 18.
Pallinghurst is led by Brian Gilbertson, chairman, and Arne Frandsen who is CEO of the company. The company is invested in a manganese mine in South Africa's Northern Cape and Sedibelo Platinum Mines, an unlisted platinum group metal firm.