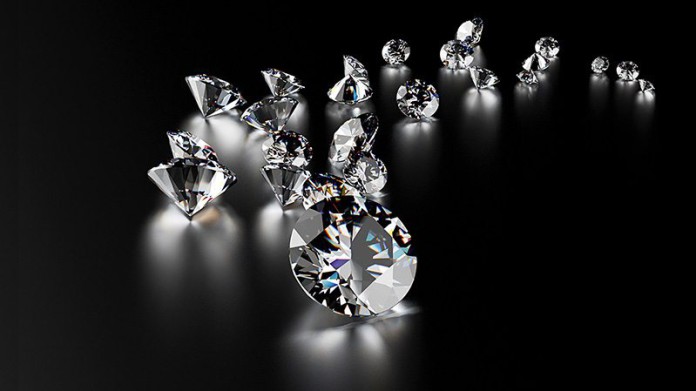 PETRA Diamonds, a UK-listed diamond firm that operates in South Africa and Tanzania, sought to ease shareholder concerns regarding its status as a going concern saying in a statement today it had enough cash and access to debt to meet its liabilities.
The company said it had alerted its lenders that it would most likely fail its debt covenant tests as at December 31 following disruptions at its mines. It would provide more details when it submitted its annual report on October 16. Shares in Petra were about 4.5% lower in the first hour of trade on the London Stock Exchange.
Petra said on September 18 that two pre-tax related maintenance covenant measurements related to senior debt facilities were "… sensitive to changes in diamond prices, exchange rates and expected production from the group's mines including total carats and mix".
It added today that the interruption of diamond exports from its Williamson mine in Tanzania, related to government concerns over certain declarations, and a wage related work stoppage at its Finsch and Koffiefontein mine, as well as the Ekapa Joint Venture in Kimberley, had placed compliance with the covenants at further risk.
Commenting on its liquidity it said "… forecasts indicate that the group retains sufficient liquidity from existing cash resources, operating cashflows and existing facilities to meet its liabilities as they fall due under the forecasts and reasonably possible sensitivities".
The current covenant test states that net debt cannot exceed four times EBITDA [earnings before interest, tax, depreciation and amortisation] falls due by December. There's another test in June 2018 where the ratio of net debt to EBITDA declines to 2.5 times implying major deleverating of the balance sheet during the period.
Analysts said they were unsurprised Petra was now likely to fail its covenant tests, but added that lenders were likely to take into account that exogenous factors were to blame.
"Petra's likely breach of December EBITDA covenants is not a surprise given the uncertainty around the sales restart timing at Williamson and production disruptions in South Africa," said Edward Sterck, an analyst for BMO Capital Markets in a note.
"Although the latter is now resolved, we assume no sales from Williamson in FH1/18 resulting in a likely covenant breach in December. However, given the situation in Tanzania is outside of the company's control, we expect lenders are likely to allow for relaxed metrics or a covenant holiday," he added.
Said Investec Securities: "This update is not a surprise in light of the labour disruptions that have taken place and political uncertainty concerning the Williamson Mine in Tanzania. We await the renegotiation of covenants and hope that the balance of risk is improving after December. Company's Q1 update is on 23rd October which will provide an insight if all is on track to deliver targets".
Johan Dippenaar, CEO of Petra, said in September the firm's covenants would "… definitely be under pressure", but added that its covenant track-record would stand it in good stead. "It is a thing we can cross. We have sufficient headroom," he said. Petra reported full-year underlying earnings before interest, tax and depreciation [EBITDA] of $157m.