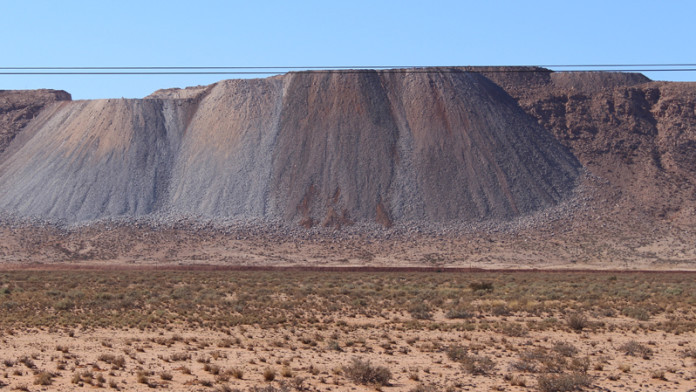 METAL production at Vedanta's Zambia copper operations recovered about a fifth in the second quarter, but it was not enough to prevent a hefty year-on-year decline in the group's copper production for the six months ended September 30.
Mined metal production declined to 45,000 tonnes in the six months – a 22% reverse. Output in the second quarter was 21% higher compared to the first quarter at some 21,000 tonnes. The metal is mined from Konkola and Nchanga which has an open pit and underground section. Vedanta also mines copper from India.
On an interim basis, custom volumes increased to 58,000 tonnes, 61% higher compared to the first half of its 2017 financial year mainly due to higher concentrate availability in the market, the group said.
A focus on equipment availability and close liaison with the original equipment manufacturer (OEM) was behind the improvement in production. Vedanta is also reviewing the current contracting model in order to improve responsibility for production and productivity.
At Nchanga, "expert supervision" of the OEM and improved equipment maintenance saw output increase while production at the underground mine also improved. It was expected to operate at targeted production from the third quarter onwards. Production was also higher at the tailings leach plant.
The higher quarterly production and an increase in toll smelting from third parties led to increase utilisation of the smelter. During the quarter, the plant was successfully tested for higher throughputs demonstrating higher capability than current levels, Vedanta said. Custom volumes totalled 32,000 tonnes in the second quarter, an improvement of 64% and 20% on a year-on-year and quarter-on-quarter basis respectively.
"Water levels at Kariba Dam has improved and is expected to improve further post the monsoon season. Power cuts in the country have been stopped but the force majeure declared by ZESCO and CEC continues," the group said.
Vedanta is spending $400m in the first phase construction of a four million tonne per year (Mtpy) open cast zinc mine at Gamsberg in South Africa's Northern Cape province. It will also build a 250,00 tonne zinc metal-in-concentrate smelter.
At Gamserberg, pre-stripping was "progressing well" with full ramp up achieved of 3.5Mt in pre-stripping mining volumes. Some 32Mt of waste rock of the total 65-70Mt of pre-stripping required had been excavated, said Vedanta. An expansion of the nearby Skorpion mine was also progressing. Waste mining that started in April 2017 has been at record levels in the second quarter.
Zinc production at Skorpion was 66% quarter-on-quarter at some 23,000 tonnes following the re-opening of the refinery which had been shut in order to return the acid plant to full capacity. Production from Vedanta's Black Mountain Mine increased 8% and 23% year-on-year at some 20,000 tonnes owing to better grades from improved drilling accuracy and higher recoveries due to operational efficiencies.
For the interim, total zinc production fell 9% to 74,000 tonnes year-on-year as a result of the shutdown of the acid plant. Higher grades and recoveries at Black Mountain helped offset this decline.