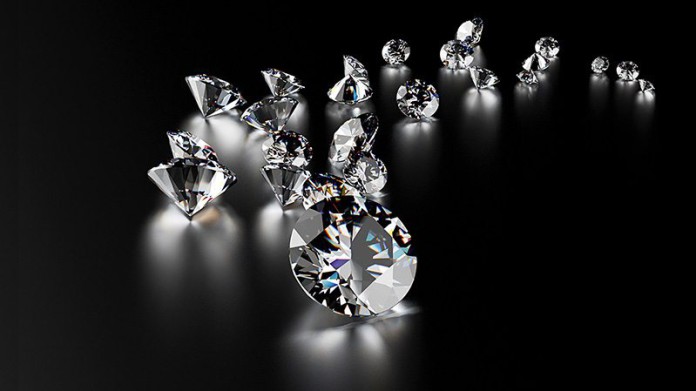 Sentiment in the diamond market is "softening as trading has started to slow ahead of summer" after restocking during March resulted in healthy diamond demand which underpinned robust first quarter sales from both De Beers and Russian diamond group Alrosa.
That's the assessment of JP Morgan Cazenove which, in its latest "Diamond Market Pulse", said the JCK Las Vegas trade show from June 1 to June 4 which historically serves as a mid-year barometer for the industry sentiment " could be an important event to watch."
The JP Morgan report quoted diamond research and information group Rapaport's market assessment that rough prices were "currently supported by limited availability in select categories but slowing demand from Indian cutting factories ahead of the summer period implies negative momentum for rough prices in May-June." The JP Morgan analysts said they remained overweight on Anglo American and Petra Diamonds but neutral on Alrosa.
Alrosa management had commented previously that it was "cautiously optimistic" on the outlook for the diamond market which it expected to be balanced in 2018 on the back of a slight upward trend in global jewellery demand and virtually flat global production.
In Petra's latest trading update – released on April 23 – CEO Johan Dippenaar said the diamond market had remained "relatively strong" in the March quarter "boosted by the continued festive retail selling season incorporating Chinese New Year and Valentine's Day which in turn led to restocking in the pipeline and resultant good demand for purchasing of rough diamonds. "
On April 18, Canadian miner Mountain Province Diamonds – which is a 49% partner in De Beers' Gahcho Kue mine in Canada's NorthWest Territories – said market conditions were firmer in the first quarter than those experienced in the opening quarters of recent years.
Mountain Province CEO David Whittle said sales exceeded expectations and indicated "a positive year-on-year firming trend within diamond markets generally."