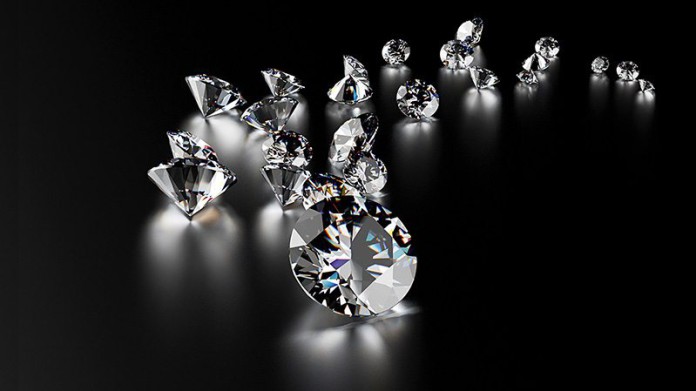 STUART Brown has called it a day at Firestone Diamonds, the Lesotho-based diamond mining firm, where he has been CEO for five years. He leaves the company on June 30.
Brown said in an announcement today that it was time to leave as the firm's Liqhobong mine had achieved "a steady-state" following an optimisation plan.
Shares in Firestone Diamonds traded down slightly some 2.2% on the London Stock Exchange. However, on a 12-month basis, the stock has endured a harrowing time falling 86% to its current level of 6.4 pence/share.
In April, the company said production with a quarter of the financial year left totalled 572,320 carats which was lower than expected owing to adverse weather and higher water levels in the main pit which restricted access to the higher grade ore blocks. There was good news, though, after it recovered a 110 carat yellow diamond which analysts said boded well for the mine's recovery and improved financial fortunes for Firestone.
Liqhobong was re-engineering by Firestone Diamonds after it bought the asset in 2010 from Mopane Diamonds. It subsequently raised $224.4m in 2014 to build the mine with construction starting in July 2014.
Brown, who was previously the CFO of De Beers, will be replaced by Paul Bosma who is general manager of Liqhobong having previously joined the company in 2014 as its mineral resources manager. "With the operations now at steady state production and the team carrying out a recently signed-off, optimised mine plan, I feel confident that Firestone is well placed to realise its full potential under Paul's leadership," said Brown.
"Paul knows the Liqhobong mine better than anyone and has been instrumental in delivering the mine performance within budget, and continuing Firestone's remarkable zero lost time injury record since project commencement in July 2014."
Bosma's appointment could represent good timing if analysts are correct in judging the diamond market positioned for a recovery. "The diamond market appears to be on the cusp of a recovery," said RBC Capital Markets earlier this month on the basis that a De Beers production downgrade from 2019 to 2020 taking up four million carats of diamonds out of the market – equal to 2.5% of the global market – would bolster prices.
"We expect diamond prices to recover 4.5% in the 2018 calendar year and a further 3.4% in the 2019 financial year as prices begin the shift back towards tigher markets," it said.
Goldman Sachs said in a report that the market view on diamonds had "… clearly improved over the last six to 12 months".