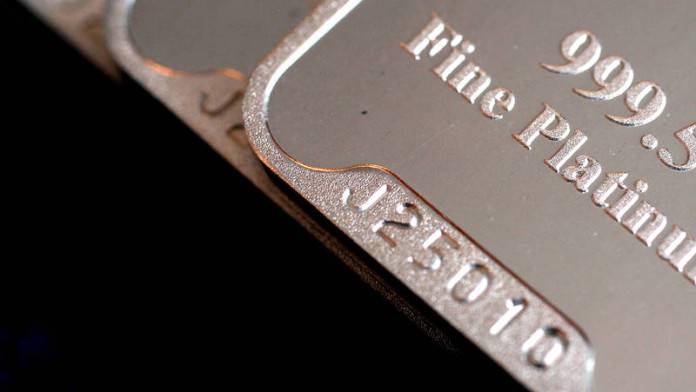 TROUBLED platinum producer, Lonmin, reported a decline in net cash during the six months ended March owing to a lock-up of metal following a smelter outage it announced during in the first quarter.
Although the cash will be recovered once the metal is eventually sold – in the second half of its 2018 financial year – the lock-up places pressure on the firm's balance sheet which acknowledged it would be preferable to be net cash ahead of its merger with Sibanye-Stillwater.
Prior to the transaction, which must be completed by February next year, Lonmin is required to repay R150m in a loan. As of March 31, gross cash was $167m and net cash was $17m (December: $63m). The locked up metal was valued at $47m. Sibanye Stillwater said at the unveiling of its bid for Lonmin that shareholders would prefer Lonmin to be in a net cash position.
"We are not in full control of the approvals," said Lonmin in notes to its interim results of the Sibanye-Stillwater deal. It added that "… there is a risk that the group net cash position could be materially impacted by adverse changes in PGM [platinum group metal] prices, rand:dollar exchange rates or operational factors. This introduces a material uncertainty that requires consideration in the assessment of going concern," it added.
According to a report by Liberum Capital, Lonmin could be in a net debt position in the second half of the year owing to cash burn precipitated by the relative strength of the rand to the dollar and the continued poor platinum price. This might lead to Sibanye-Stillwater aborting its merger offer first unveiled in December, it said.
Lonmin said efforts to improve its liquidity were underway. The company cut capital expenditure to between $1.2bn to $1.3bn from a previous estimate for the year of between $1.4bn to $1.5bn. It had also continued with restructuring. Of the 2,700 employees expected to be released this year, some 1,993 employees were affected. A total of 12,600 employees would be shed from the company in three years, largely from its so-called 'Generation 1' shafts: Hossy, E1, E2, 4B and W1.
Lonmin is operating under a debt waiver provided by its lenders after its tangible net worth fell below the $1.1bn required by banks. As of March 31, Lonmin's tangible net worth was $631m compared to $674m at the time when the waiver was provided by lenders.
For the six months under review, Lonmin improved its net taxed loss position to $67m from a loss of $214m in the first six months of its 2017 financial year.
The improvement was based on higher production – up 5.8% to 307,862 ounces – and was despite lower sales – down 6% to 287,749 oz – which was related to the lock up which totalled 47,000 oz of PGMs. It maintained sales guidance at between 650,000 and 680,000 platinum oz for the full year and unit costs at R12,000 to R12,500 per platinum ounce – slightly below the current basket price.
"We continue to steer this resilient company," said Lonmin CEO, Ben Magara. "We are making progress and we continue to find levers," he added. "Lonmin continues to be hamstrung by macro-economic factors, its capital structure and liquidity constraints," he said at a presentation today.
Magara raised a flag over the sustainability of its Rowland MK2 project which extends one of its 'Generation 2' shafts, saying the shaft's future flexibility could be compromised if it failed to negotiate R1.2bn funding for the section (R1.4bn peak funding).
"Lonmin is progressing discussions to secure partial third party funding for this project," said Magara. "Timing of the funding is of the essence since capital allocation for MK2 is expected to run out in the third quarter," Magara said. Lonmin was investigating "a contingency plan" for limited ore extraction from the project in which some R30m to R40m would be provided to produce at least some metal, he said.
Efforts to conclude the merger with Sibanye-Stillwater were progressing, said Magara who warned, however, that any delays could accelerate job losses at Lonmin given the current rand platinum price. "About 5,300 jobs will be lost by 2019 unless conditions improve, hence the importance of doing the deal with Sibanye which would reduce job losses," said Magara. Once completed, the combination with Sibanye-Stillwater would create synergies of R1.5bn a year from about 2021.