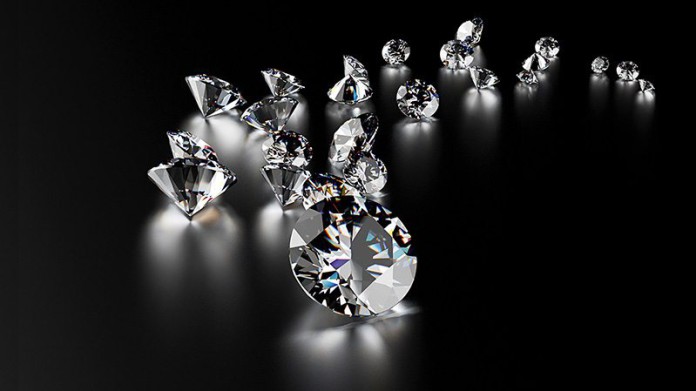 BOTSWANA Diamonds' move to set up a joint exploration venture with London-listed junior miner Vast Resources looking for diamond deposits in Zimbabwe is a "first step" into the country, according to Botswana Diamonds MD, James Campbell.
Interviewed on the sidelines of the Junior Indaba being held at the Country Club in Johannesburg Campbell commented: "Vast Resources have a very long history in Zimbabwe so at this point we are working to identify areas where we could work together.  It's very much toe-in -the water stuff at this stage, nothing more".
Campbell added: "You have to start somewhere. We believe Zimbabwe to be highly prospective. Like Botswana, South Africa, Lesotho and Swaziland, it sits on the Kaapvaal Craton which is an enormously prospective area so from a geological perspective Zimbabwe ticks that box.
"From the geo-political perspective Botswana is clearly the best destination for diamonds because it ticks both boxes but it is highly competitive. South Africa is behind Botswana in terms of its political risk perspective and Zimbabwe is even further behind on risk.
"But, with the changes being brought in by the new regime in Zimbabwe , it's now an area which juniors can start to have a look at."
Asked about the Zimbabwe's government's stated policy of maintaining  platinum and diamonds as "strategic minerals" – meaning any new mine would have to be 51% owned by Zimbabweans – Campbell replied: "We are  basically feeling our way at the moment.
"We have not committed anything significant in terms of resources. Typically the Juniors go in first and the majors come in afterwards. Let's hope that after the next elections things really start to stabilize and, who knows, that strategic minerals thing may change.
"We are a first mover and that's the role of juniors. You need a funnel of projects coming through and we believe Zimbabwe can provide additional resources to what we already have in Botswana and South Africa."
Campbell said that, so far, only three commercial diamond mines –  River Ranch, Marowe and Marange – had been discovered in Zimbabwe. "But there are a vast number of other kimberlites many of which were discovered by De Beers and other companies but which have not been looked at through the lens of modern technology."
Campbell and his chairman at Botswana Diamonds – John Teeling – are the team which – as African Diamonds –  developed the AK6 kimberlite pipe in Botswana which has been in production since 2012 and is now owned by Canadian miner Lucara Diamonds Corporation. But De Beers originally discovered AK6 – then left it – but subsequently became African Diamonds' senior partner at AK6 and funded much of the development work before walking away from the project a second time.
Campbell commented: "In a way, the Zimbabwe situation is like the AK6 debate. AK6 was discovered by De Beers in 1969. They walked away from it because it was low grade and small. With the advent of new technology it was shown to be much bigger and much higher grade". Botswana Diamonds is involved in two exploration joint ventures in Botswana and one exploration joint venture in South Africa. It has now formed a 'special purpose vehicle' jointly owned with Vast Resources to develop and exploit diamond resources in Zimbabwe.