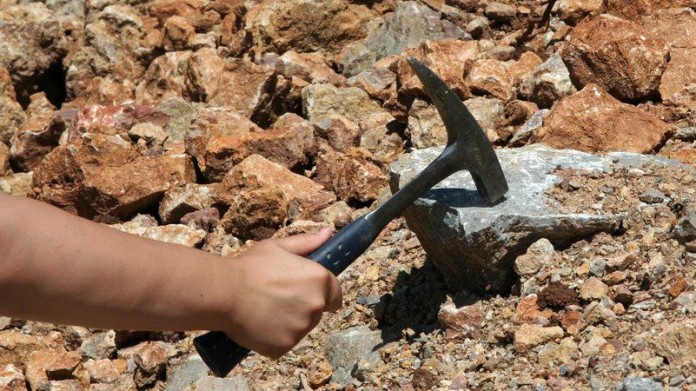 INVESTORS are willing to put money into exploration projects, but only under certain circumstances, funders said at the 2018 Junior Indaba on Tuesday.
In a panel discussion on the investor appetite for funding junior miners, Dr Mike Seeger, director of MX Mining Capital Advisors, said his firm would fund an exploration project if it was in a good location, with historical data, and for a strategic commodity.
One of the first priorities was that it had to be led by an experienced team that had previously developed a mine. He said smaller projects of $5m to $100m were attractive. "The time of mega-projects is over."
Stuart Ausmeier, director of Concentrate Capital Partners, which has set up the CCP 12J Fund, said there was a greater appetite for investing in Zimbabwe than there used to be. As long as the risk could be managed, even in riskier jurisdictions, projects would get funded, he said. Concentrate Capital insists that any project it funds has valid licences. The management team also needs to present a plan on funding and timelines.
William Black, director of BSM Black, a corporate advisory company, said there was funding for commodities in fashion like cobalt and lithium, but it was difficult to raise funds for other commodities. There was a lot of activity in South Africa, particularly in copper and zinc in the Northern Cape and in the coal sector, but it was below the horizon, private equity activity.
BSM Black raises funds from private equity, cash shells listed on various stock exchanges, uses its own money and sometimes trading companies are prepared to put up seed capital on certain commodities, if there is reasonable confidence it can be brought into production in a short period of time.
Also on the panel was Kevin Hodges, industry development champion for basic metals and mining at the Industrial Development Corporation (IDC).
Traditionally the IDC has only funded projects from discovery through to production. Hodges said the IDC looked for enthusiasm and knowledge on the part of the management team. Plans for the full lifecycle of development, from drilling to mining to processing and marketing, mostly had to be in place, although the IDC would help with certain areas.
Hodges had to field a number of questions from the audience on the announcement by deputy minerals minister Godfrey Oliphant early in the day that the IDC and Public Investment Corporation were putting in place a R200m fund for junior mining.
Hodges said the IDC's credit committee had this morning approved in principle funding for true grassroots exploration in any commodity. Those that could apply would be 51% black-owned (HDSA) companies, with prospecting rights. He said dilution during capital raising was "… the name of the game in exploration, so we would have to accept it". Applicants had "… started knocking on the door – I have already screened about 60," he said.