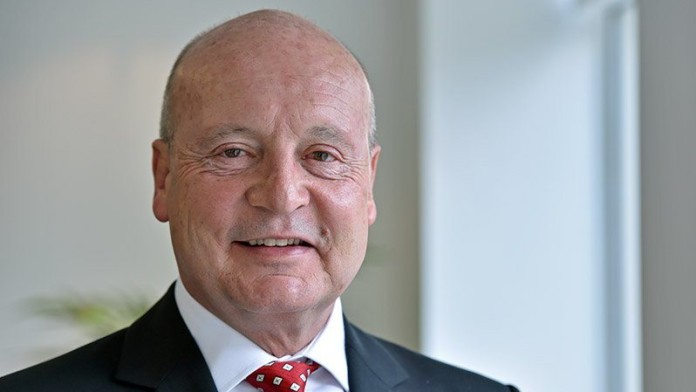 PETRA Diamonds said it was on course to generate free cash flow in 2019 following production and sales numbers for the first quarter of its financial year in which revenue was 22% higher at $80.2m from 626,541 carats sold.
Net debt – which is Petra's single largest concern at present, increased to $538.9m compared to $520.7m as of its 2018 financial year end on June 30. Johan Dippenaar, CEO of Petra, said the increase was anticipated owing to an increase in diamond inventories. The company completed a $178m ($170m net) rights issue in June.
"The first quarter … shows solid operational delivery, underpinned by strong safety performance, with the ramp up of our expansion programmes leading to a healthy increase in run-of-mine (ROM) carat production, thereby supporting our expectation of free cash flow generation and subsequent debt reduction," said Dippenaar in a trading update.
Production for the first quarter was 21% to 1,068,140 carats, mainly driven by a 25% increase in ROM production across the operations to 1,022,571 carats. This performance was slightly offset by planned reductions in tailings recoveries at Finsch.
In September, Petra posted a taxed loss of $203.1m for the year (2017: +$20.7m) largely owing to impairments totalling $159m at its 75.9%-owned Kimberley Ekapa Diamond, and at Koffiefontein. The former is to be sold for R300m ($20m) in cash.
The company has long earmarked production of five million carats yearly. Production in the year under review was 4.6 million carats (2017: four million carats). For the current financial year, production is set for guidance of 3.8 to four million carats after production of  718,635 carats for July and August (which annualised is 4.3 million carats for 2019).
Commenting on a conference call, Jacques Breytenbach, CFO for the company, said "an inflection point" for free cash flow generation would be in the second half of the 2019 financial year. He confirmed Petra would be cash positive for the entire year. The working capital pressure would fall in the current quarter with payables down $30m whilst outstanding debtors had fallen to $14m from $75m.
Breytenbach added that Petra was working on renegotiating the R1.1bn outstanding on its black economic empowerment-related debt, specifically to tackle the maturity profile of the debt structure.
Some good news is that the company was progressing talks with the Tanzanian government. A parcel of diamonds was blocked from export last year as the government claimed there was unpaid tax on the goods. There is also a significant VAT payment outstanding by the government of some $14m.
"It's difficult to call but we are more certain of an outcome following this quarter," said Breytenbach. "It is beginning to look positive but we can't be certain on timing." Mined ore at Williamson totalled 1.32 million tonnes – higher than usual – but Luctor Roode, chief operations officer, said the east African country's rainy season would commence in November until February which would probably restrict future volumes.
"Risks around the ongoing ramp ups still remain and the general diamond market is yet to see signs of recovery with small diamonds most exposed to price fluctuations," said RBC Capital Markets. "However, with the share price down 42% year-to-date … we would expect a positive reaction from the market on the back of this trading release and begin to restore some of the confidence in the achievability of revised 2019 production guidance," it said. Petra has guided to production of 3.8 to four million carats for the financial year.
Shares in the company traded down 2.5% on the London Stock Exchange at the time of writing. On a one month basis, the share is largely flat.