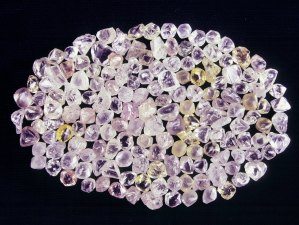 Diamond junior Trans Hex got back into the black in the six months to end-September but that was thanks to sale of its Lower Orange River (LOR) mines and the group is forecasting a drop in production for the full year to end-March to 140,000 carats from 173,920 carats in financial  year 2018.
The share price dropped 4.8% to 118c in trading on the JSE following publication of the results continuing the lacklustre downward trend that has dogged the company for the entire year.
The most telling statistic in the interim results is the deep  discount of 60% at which the share price sits to Trans Hex's calculated net asset value of 289c a share for its continuing operations as of end-September.
Trans Hex has reported a profit of R52m  (six months to end-September 2017 – R199.2m loss) but that is primarily because of the sale of the LOR operations in April for a profit of R77.8m.
Trans Hex reported a profit of R26.7m from its continuing operations at  Somiluana in Angola but the group's remaining South African operations reported a loss before tax of R55.2m.
Combined after tax loss for the six months from continuing operations is stated at R26.8m which compares with a loss of just R2.3m for the comparable six months.
According to CEO Llewellyn Delport, Trans Hex is "actively evaluating potential new diamond properties and pursuing opportunities to expand its diamond marketing activities."
He added that the Somiluana mine is "pursuing an aggressive drilling programme in order to identify new resources in calonda formation gravels as well as terraces and floodplains."