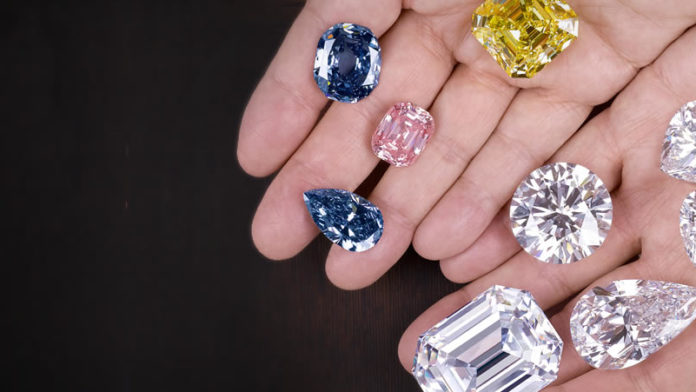 Christmas has come early for diamond group De Beers and coloured gem producer Gemfields – with both reporting good December sales – but not for ferrochrome producer Merafe which has been hit with a 9,7% drop in expected ferrochrome prices.
De Beers' provisional rough diamond sales for the tenth – and final – sight (sales cycle)  of 2018 amounted to $540m which CEO Bruce Cleaver described as being "in line with expectation ahead of the all-important retail selling season."
JP Morgan Cazenove analyst Dominic O'Kane was upbeat on the latest sales figure pointing out they were 19% up year-on-year and 22% up on the sales reported for the ninth sight of 2018.
He commented, "year-to-date sales of $5.37bn are 20% above JP Morgan's estimate of $4.5bn for 2018 rough diamond sales and one percent up on (actual) sales of $5.3bn for 2017."
Coloured gemstone producer Gemfields has reported revenues totalling $55.3m from the sale of 655,623 carats of rubies at an auction held in Singapore from December 10 to December 14.   The rubies were all mined from Gemfields Montepuez operation in Mozambique.
Adrian Banks – Gemfields' MD of product and sales commented, "our latest Singapore auction  has yielded yet another compelling outcome.  The 41 Gemfields auctions held since July 2009  – 30 of Zambian emeralds and 11 of Mozambican rubies – have now surpassed $1bn of combined auction revenue."
Further good news announced by Gemfields today was that the Zambia Revenue Authority (ZRA)  had cleared its Zambian emerald producer – Kagem Mining – following a tax investigation carried out in August.
According to a Gemfields statement, "the ZRA has now advised Kagem that the matters it had been looking into have been suitably addressed. There were no findings of wrongdoing or late payment by either Kagem or Limpopo and, as such, no penalties were levied.  The ZRA has confirmed that their investigation into these matters is now closed. "
But for Merafe the news was not good with the European benchmark ferrochrome price for the first quarter of 2019 being settled at $1.12 per pound which is 9.7% down on $1.24 per pound price achieved for the fourth quarter of 2018.