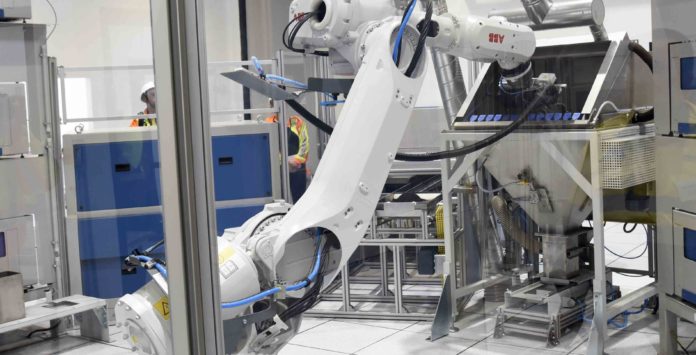 Vedanta Resources has gone high-tech at its new  Gamsberg zinc mine in the Northern Cape as it aims to bring into production what it claims will be "the safest, integrated mining operation in the world".
Vedanta  maintains  the $400m  mine  will be the "most digitally-enabled mine in the world"  while human resources policies have prioritised getting women into the  workforce and the  corporate social investment programme has targeted upgrading the computer skills of the local communities.
Six free wi-fi hotspots have been set up in the nearby  towns of Pella, Aggeneys and Pofaddder in a programme that Vedanta management admits  involves "some self-interest" because it wants to install the best technologies at Gamsberg and those technologies will be supported in future by workers recruited from the local communities.
It all sounds extremely ambitious  –  given the notoriously risky nature of mining  – but a recent visit to Gamsberg showed this operation is very different to the traditional, deep-level underground South African mine.
If I had to choose a symbol that summed up the operation it would be "Godfrey"  –  the robot named after deputy mines minister Godfrey Oliphant – which runs  the Gamsberg assay laboratory doing the work that would previously require ten lab assistants  but now carried out under the supervision of two staff.
To adapt a verse in the 1980's hit song "Star Trekkin"  with Mr  Spock addressing  Starship Enterprise captain James T. Kirk……"its mining, but not as we know it Jim, not as we know it Jim, not as we know it Jim."
According to Vedanta Zinc International (VZI) CEO Deshnee Naidoo,  two critical human resource priorities are to employ a young work force and staff it with women
Gamsberg  human resources manager Louise Van der Heever commented,  "  we aim to fill all our positions with females and if we cannot find a female candidate we have to explain very carefully why we could not do so.
"The average age of the work force at Gamsberg is 34.  We want to build the  organisation from the bottom with young graduates who come in with fresh, new ideas and not an  old , staid approach.  Thus far this year more than 47% of our recruits have been female."
Naidoo indicated Vedanta management is prepared to go to considerable lengths to give young people the chance to show they can make it in the mining business.
She commented, " if we need to we can put a woman into a shadow position that  can have her at the seat while testing her as opposed to training her through a programme that's going to get her there in five years time.  That has worked well for us."
Naidoo added that Vedanta still values expertise but "it's about a balance. We have a technical advisory committee where we bring in retired metallurgists and miners as special advisors to the team. "
David Payne, VZI head of digitalisation and technology, said  management had looked to "embed technology" from the start with the strategic aim of, " getting real-time data to our managers and supervisors so they can make informed decisions at that point in time instead of waiting for end-of-day or end-of-week reports to come in.  That should make us more efficient."
Payne underlined Vedanta's strategy of attracting young people into the work force commenting, "we want to attract them to this area.  We need to make sure we will give them meaningful, valuable and exciting jobs and we are doing that by being up with the latest technologies.
"We are embracing the youth in the area.  We know they are the next generation employees for our business.   We want them to be technologically savvy because, when they come into this business,   we will harness their ingenuity  at that time. "