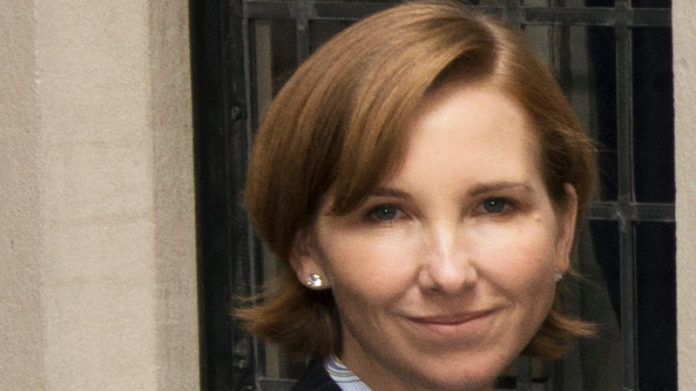 LUCARA Diamond Corporation will keep the annual dividend unchanged at 10 Canadian cents per share in its 2019 financial year which it said today would show improvements in the operating performance of Karowe, its Botswana mine.
"Having stabilised and significantly improved our mining operations at Karowe in 2018, Lucara is now focused on optimising the base business and pursuing a suite of high potential, organic growth opportunities," said Eira Thomas, CEO of Lucara in the firm's operating outlook for 2019.
An important 'opportunity' is the underground expansion of Karowe which, if approved, will see the mine continue mining from 2026 to 2036. It was Karowe from which the famous 1,109 carat Lesedi La Rona diamond was recovered in 2015, the largest diamond since the Cullinan diamond was discovered in the previous century. It was sold to Graff Diamonds for $53m in 2017. As of November, some 67 diamonds had so far been cut from the stone.
Lucara said $14.8m had been set aside for the completion of the Karowe expansion feasibility study taking total capital expenditure over the last two years to about $45m.
The other main opportunity was the development of Clara, an online sales platform driven by blockchain technology. Lucara said in a separate announcement today that it had sold $660,865 worth of its own diamonds on the platform to large integrated jewellers/manufacturers achieving 8% more for the diamonds than Lucara's market price and 15% most than the reserve price placed on the goods.
The basic idea behind Clara is that Lucara will attempt to 'match' diamonds it has for sale with buyers in a more market responsive manner than traditional auctions. However, Thomas said the true success of the technology was to achieve scale. Therefore, discussions were being held with large diamond producers to join the platform.
"Onboarding of additional manufacturers is continuing and Lucara is in active discussion with a number of leading diamond producers who are also interested in trialing the platform in 2019," said Thomas.
The Karowe mine did not enjoy an especially successful year in 2018 as costs overshot estimates and recoveries tended towards the lower end of the spectrum. This was owing to an increase in the amount of waste rock that had to be mined. However, Thomas said the company was now moving into better areas in respect of the mine.
Total earth mined this year would be 8.5 to 11.8 million tonnes, of which between 2.5 to 2.8 million tonnes of ore would be processed. The balance would be waste. This is still less than the high waste levels mined in the 2018 financial year. As a result, cash cost per tonne of ore processed is expected to be between $32.00 and $37.00 (2018: $38.00 to $42.00) taking operating cash costs, excluding waste mining, be $21.00 and $24.00 per tonne.
Revenue would be $170m to $200m which was in line with the 2018 forecast, and includes so-called 'specials' or diamonds that are 10.8 carats and larger, but excludes unique diamonds such as Lesedi la Rona, the company said.
"Our focus at Karowe in 2019 will be on driving operational efficiencies, increased productivity and cost control, and maximising cash flow," said Thomas. "The waste stripping bottleneck is now behind us," she said, adding that higher value ore would now be accessed from the mine's South Lobe.