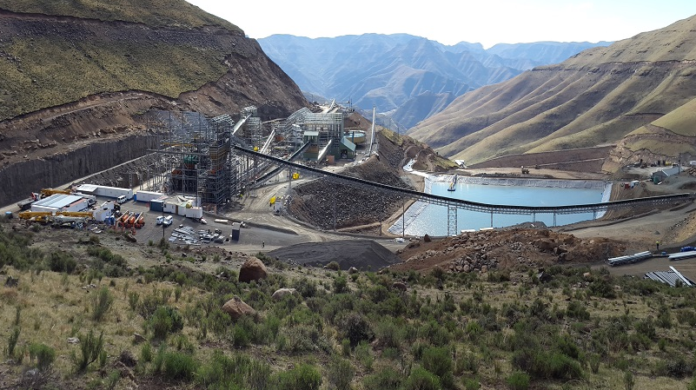 FIRESTONE Diamonds said an equipment failure would impact tonnes treated at its Liqhobong mine in Lesotho in the third quarter but the company remained on track to hit its 820,000 to 870,000 carats in diamond production target for the full year.
Commenting on second quarter production numbers, in which 224,947 carats were recovered (Q1:240,733 carats), Paul Bosma, CEO of Firestone Diamonds, said the company had had a "reasonable" second quarter.
Demand for smaller stones stabilised in December but it nonetheless remained subdued overall. The average value of $72 per carat (Q1: $70/carat) was "below expectation," the company said. However, Liqhobong was generating cash after finance costs. Cash came in a shade higher at $26.2m as of December 31 compared to $25.7m end-September.
In the longer term, there remain questions about expanding the life of mine at Lihobong, although Bosma said the company still had time to fully assess its position.  
"The life of mine work showed the potential of further open pit expansion at the Liqhobong mine," he said. "We have another two years to make a final decision on the optimal cut 3 mine design which will be driven mainly by diamond price and price growth assumptions."