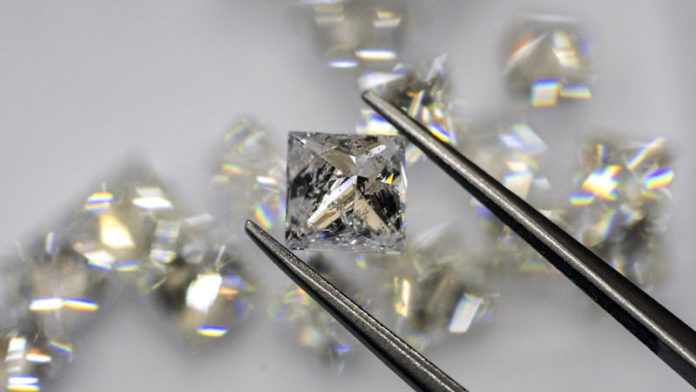 DE Beers, the diamond producer and marketer in which Anglo American has an 85% stake, is to merge its Canadian and South African mining business into a single unit which will be headed by the group's former DBCM deputy CEO, Mpumi Zikalala.
The restructure was born of previous and upcoming asset closures in Canada (Snap Lake, Victor) and South Africa (Voorspoed), the group said in an announcement today. The single company will be called De Beers Group Managed Operations.
"The new business will streamline operational management and identify synergies to create a more sustainable business in the two countries," it said.
The restructure sees De Beers part ways with Philip Barton, the long-standing CEO of DBCM who will focus on "new opportunities". He has been with De Beers Group for more than 30 years. Kim Truter, CEO of De Beers Canada will also leave the organisation.
Zikalala, a chemical engineer, will have Gahcho Kué Mine, a Canadian mine brought into operation in 2016 and Chidliak Project, acquired in 2018, under her management as well as the Venetia mine in South Africa and De Beers Marine which operates off the Nambia's coastline.
"Our businesses in these countries face very different challenges and require a leader of Mpumi's skill, vision and experience to maximise their full potential," said Bruce Cleaver, CEO of De Beers Group in a statement.
Zikalala began at De Beers as an ore processing engineer at the Cullinan Diamond Mine in 2001. She was GM for De Beers Kimberley Mines and Voorspoed Mine, and senior vice-president for De Beers Sightholder Sales South Africa. As deputy CEO DBCM she focused on simplifying the South African business and strategy.
"Canada and South Africa are both hugely important to the future of De Beers Group and we want to continue to grow and invest in both countries," said Zikalala. She will be MD of De Beers Group Managed Operations.
De Beers was the largest contributor at some 20% to group revenue on an attributable basis in Anglo's 2018 financial year. It reported an earnings before interest, tax, depreciation and amortisation (EBITDA) mining margin of about 53%.