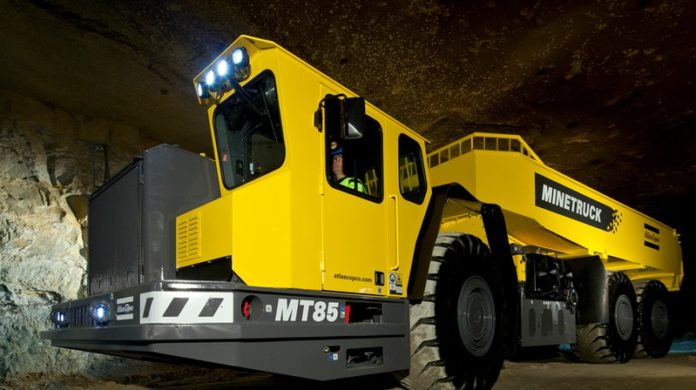 DON'T look now but sentiment in the world's mining industry has changed. In just six months, it's transformed from brow-mopping relief at the swiftness of the commodity price recovery to something more akin to a 'what now?' moment.
According to a report by Boston Consulting Group (BCG), a US consultancy, revenues and margins for the sector are generally up, but costs are creeping again. This is reflected in the way supplier markets have changed.
Backlogs for mining equipment and mining and drilling contractors are rising again. According to BCG, contractors in 2017 have a backlog of 57 months which compares to only 34 months a year earlier. "These trends suggest that costs could rise further," it said in a recent report 'Return to Strategy'.
There's also been a tightening in demand whilst the trade war between the US and other economies, principally China, has further disturbed the relatively harmonious growth story underway since early 2016.
The report goes on to identify other factors that have complicated business conditions for mining companies including a fresh rise in so-called resource nationalism among host countries. "Political and economic dynamics may be shifting more rapidly than they realise," the report says.
Miners have to be cognisant of technology adoption; adopt, yes, but recognise the impact of automation on communities affected by mining.
Perhaps most importantly of all, miners are being urged to develop strategies that are independent of mineral and metal prices which includes finding and developing new mineral reserves with good design lines, and improving productivity.
AND SOUTH AFRICA?
So how does South African mining fare when set against these broad strategic principles? It's a question that another consultancy, Mckinsey&Company has sought to puzzle through.
Unsurprisingly, many of the same themes exist. Mineral prices are stagnating in rand terms as well as in dollars. In fact, there's the sobering expectation that from now until 2030, the revenue pool outlook is flat for commodities that comprise more than 60% of South Africa's productive base in mining.
Said Roger Baxter, CEO of the Minerals Council of South Africa: "Due to the combination of rand commodity prices stagnating since their peak at the beginning of 2017, and cost rising consistently faster than the former, the mining sector has been in a profit squeeze for at least the last five years. This has negatively affected dividend payments to investors."
Set against challenges posed by growth in renewable energy sources, shifting investor sentiment, and the disruptive impact of technology, an estimated 200,000 jobs could be put in the bottom quartile of global cost competitiveness.
There's also a dire need to improve productivity.
In some respects, South African mining is helpless to fight the tide of rising costs and falling productivity because many of its resources are just more expensive to run such as its ageing gold and, to some extent, platinum mines – responsible for an estimated two-fifths of revenue and jobs in the mining sector.
According to McKinsey&Co, the most effective response to these challenges may fall squarely in the lap of technological innovation, including smart business practice such as improved organisation healthcare for workers.
"To shift this picture, mining companies can create a new organizational model that increases transparency, improves communication and focuses on leadership development from the early stages of people's careers," Mckinsey&Co said.
It also calls for improve performance of employees through better data asset utilisaton. For instance, maintenance costs could be lowered a fifth and throughput lifted 6%. And in order to direct digitalisation of this nature, the mining industry needs to embrace collaboration. For an industry built on the all-powerful, mini-empire mentality of the traditional mining house, this still represents a significant change in practice.
"It's time to recast the story of South African mining which in recent years has been dominated by news about conflict and stagnation," the consultancy said.
"For that to happen, however, many different pieces of the puzzle will need to come together to ensure the industry can win. Both private- and public-sector stakeholders will need to make a strong commitment to mining's future and take immediate steps both on their own account and by working together," it said.