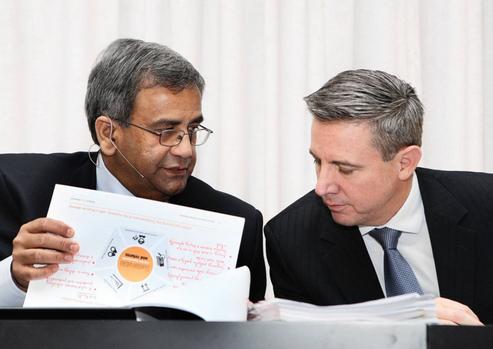 ANALYSTS took a shine to Petra Diamonds' third quarter trading update published earlier this week where the focus fell on the impact of two high-value gem quality discoveries and the expectation the firm had finally turned the corner in its efforts to lower debt.
"Overall, we see the results as a positive," said Goldman Sachs. "While production was lower than our estimates … sequentially results were an improvement with realised prices improving at all mines," it said.
Petra reported third quarter production of 924,228 carats (2018 Q3: 992,315 carats) as a result of production problems in January at Finsch. It kept full-year guidance unchanged at between 3.8 to four million carats, although RBC Capital Markets analysts Tyler Broda and Barbora Baluskova expected the final number to come to rest at the lower end.
On the bright side, however, they said diamond prices at Petra's two recent tenders "looked OK", adding that the sale of two gem quality stones of 101 and 425 carats "… should further help pricing trends". On a mine-by-mine basis, the implied price per carat came in 7% higher than set down in the bank's own estimates.
Jacques Breytenbach, Petra CFO, said the first two tenders of 2019 indicated a level of stabilisation in pricing especially among the smaller stones which had been weak. "I would say prices have flat-lined. We are cautiously optimistic they'll be no further slippage," he added. "Whether prices will recover remains to be seen."
Net debt fell to $553m from $559m previously and with a $46m in debtors landing post reporting period, the outlook that Petra could finally begin to tackle its debt pile looked a prospect. The optimism is also based on the likelihood that capital expenditure will fall away, while loan covenant and black economic empowerment loan re-negotiations move into view this month, and the next.
"We estimate that Petra remains positioned to turn cash positive in FH2/19, especially considering the pick-up in special diamond recoveries and with development capex tailing off," said Edward Sterck, an analyst for BMO Capital Markets. "We note that this is the significant catalyst that investors have been waiting for, but that patience will be needed for the fiscal year-end results," he said.
The only caveat to this was that debtors tended to be quite high towards the year-end with income only booked in July, just after the company's year-end close.
Nonetheless, the market was relatively unconcerned about production problems at Petra's Finsch mine part of which was due to damage sustained to a conveyor, since repaired.
Richard Duffy, Petra's new CEO would also introduce a breath of fresh air. "Whilst we don't expect a radical change in strategy we would expect him to outline his vision for Petra in more detail with [the year-end] results," said RBC Capital Markets.
Some shareholders have expressed impatience with the pace of Petra's management succession strategy. On March 21, Petra threw its weight behind long-standing non-executive chairman, Adonis Pouroulis, following the firm's annual general meeting (AGM) in November in which 22% of shareholders voted against his re-election.