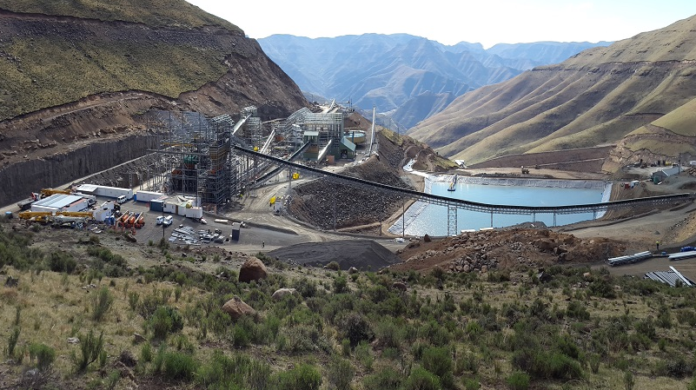 FIRESTONE Diamonds has been granted a waiver for certain of its debt-related covenants as it heads into a new financial year that was expected to be difficult owing to market conditions.
Commenting in a production report for the year-ended June 30, the company said South African lender, ABSA Bank, has waived covenants related to $82.4m in a senior secured term facility agreement.
Firestone, which mines the Liqhobong Diamond Mine in Lesotho, said it planned to repay $10.2m in debt to ABSA in the current financial year, financed from operating cash flow and existing cash resources, which stood at $26.3m as of the year-end.
It acknowledged, however, the year presented difficulties. Prices for the smaller range of diamonds that Liqhobong produces were under pressure last year and were likely to remain so in the current year.
In addition, operating costs would be higher in the 2020 financial year compared to 2019 owing to increased waste stripping. Firestone made a good fist of cost control in the period under review reducing costs $10m below planned levels.
Production for 2020 would be 820,000 and 870,000 carats – the same as 2019 guidance. Production for 2019 came in at the low end of guidance at some 829,458 carats.
"As reported previously, the company has actively engaged with its debt holders to ensure it can sustain operations through the current downturn and to be well positioned to benefit when the global supply-demand dynamics improve," said Paul Bosma, CEO of Firestone.