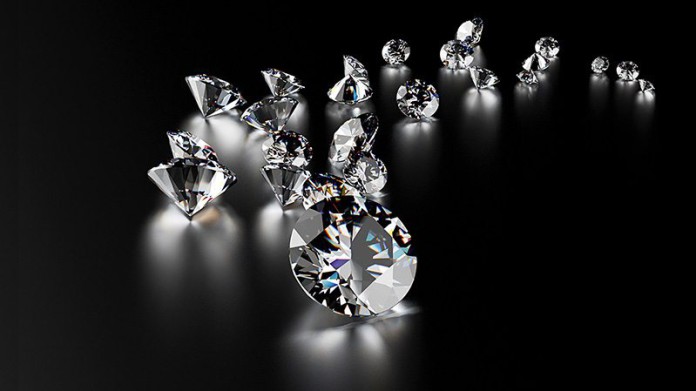 LUCARA Diamonds CEO, Eira Thomas, played a straight bat to a question during the firm's second quarter and interim results presentation on August 9 regarding a potential change in the firm's approach to dividends from next year.
Asked if the proposed investment in underground mining at Karowe, Lucara's Botswana diamond mine, would affect the payout, Thomas said the decision was yet to be made but that the board reserved the right to alter the dividend policy.
"As we always say, we will return cash to shareholders if we do not have a better use for it," said Thomas. "We are completing the feasibility [for Karowe underground] in the fourth quarter and we are optimistic it makes sense to do the investment.
"But we need to see the results of the results and the capital requirements and make an assessment to see if paying a dividend level at the current level makes sense. At this time, we are comfortable we can cover the dividend with cash flows," she said.
Lucara paid a US$0.02 per cent second quarter dividend down from the $0.03/c dividend of the previous period.
The second quarter was mixed for Lucara. Operationally, the company performed well and subsequently adjusted its year-end production and sales guidance.
Production is now expected to come in at 375,000 to 420,000 carats compared to previous production guidance of 300,000 to 330,000 carats. Carats sold would be between 375,000 to 420,000 carats from 300,000 to 320,000 carats previously for 2019.
Adoption of the firm's digital blockchain sales platform, Clara, was also "gaining traction", said Thomas who added that the company was ready to add third party production to the system. Clara provides full traceability of diamonds to origin but it also matches diamonds to buyers as opposed to the traditional "sights" of De Beers in which appointed buyers, or sightholders are apportioned a mix of goods.
On the negative side of the equation, has been a deterioration in the diamond market across nearly all diamond classes, Thomas said. Lucara reported a decline in the average sales price per carat of $463 compared to $648 per carat in the corresponding period of the previous financial year.
The weaker sales was behind Lucara's financial performance in which net income fell to $8.1m from $12.7m previously despite slightly improved revenue. The outcome was a slide in share earnings to $0.01 from $0.02 previously.
Thomas said price weakness was likely to extend into the third quarter but said that Clara was one way of providing price stability in the future.
"The current price market is inflexible and inconsistent and Clara changes this. It is the way forward." Customers on Clara would be increased to 20 from the current four. "The feedback been overwhelmingly supportive," said Thomas.