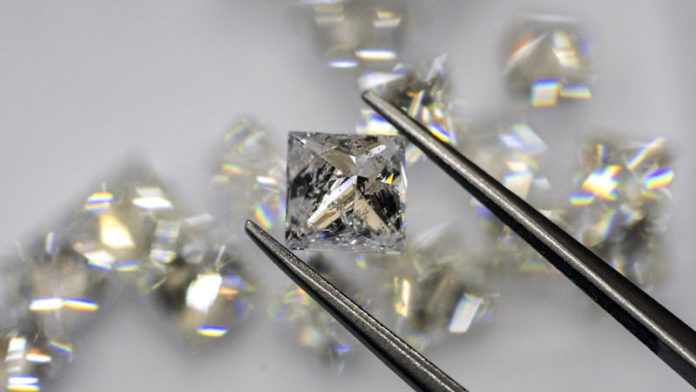 DE Beers, the Anglo American-owned diamond miner and marketer, will allow buyers of its  diamonds "unprecedented flexibility" when they meet for the seventh time this year next week, said Bloomberg News.
Citing buyers, known as "sightholders" who attend ten "sights" or sales cycles annually hosted by De Beers in Botswana, Bloomberg News said the diamond firm will allow them to reject more diamonds than ever before.
"De Beers is working harder to offer its customers flexibility to try to tackle short-term issues," Anish Aggarwal, a partner at specialist diamond advisory firm Gemdax, told the news wire agency. "But in the longer term, it's about aligning the rough situation with polished demand," he said.
Sales in the sixth sales cycle fell precipitously year-on-year as inventories in the 'mid-stream' – among polishers and cutters – continued to be "higher than normal", the UK-listed group said on July 30.
Sales for the period came in at $250m compared to $533m in the corresponding cycle of the previous financial year. Sales in the fifth cycle of this financial year were $391m. The heavy decline was down to steps De Beers undertook to relieve buying pressure on sightholders and the diamond pipeline. As it has done previously, it allowed sightholders to defer purchases to later in the year.
In the sale next week, De Beers will let so-called buybacks increase to 20%, the people said, meaning sightholders can remove up to a fifth of the diamonds in a box and De Beers will lower the price by a similar amount.