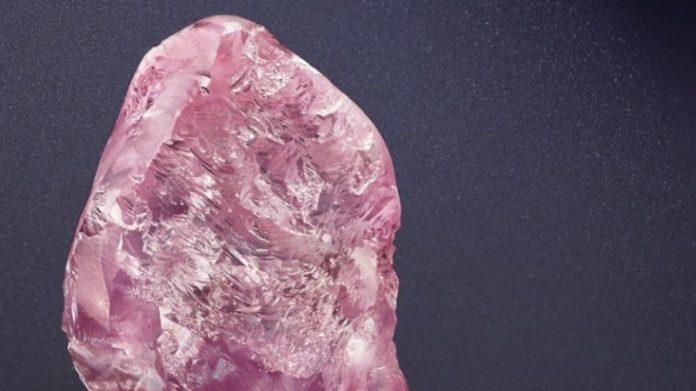 GEM Diamonds edged towards net cash at the close of a robust first half of its 2019 financial year in which high value diamond recoveries protected it against a deterioration in pricing that is underway in the lower end of the market.
Clifford Elphick, CEO of GEM Diamonds, said in a trading update today, however, that larger goods might yet be affected by market weakness. "Prices for the smaller and commercial goods have been under pressure for some time with the larger goods having been less affected, although showing recent signs of weakness," he said.
"We continue to expect Letšeng's unique, ultra-high-quality goods to be less vulnerable over time to market pressures," he said.
GEM decided to pass the dividend at the close of its previous financing year owing to concern about the condition of the diamond market. "It was on the cusp in the board meeting," said Elphick of the dividend decision at that time.
For the six month period, Letšeng produced 13% less carats totalling 56,668 compared to 65,279 carats in the first half of the previous financial year. This was partly a function of mining lower grade areas of the mine, but GEM said it had made progress on its cost out programme committed to saving $100m by 2021.
In the first 18 months of the four year programme, $42m had been made in annual cost savings net of implementation costs and fees, the company said.
There was also comfort to be drawn from the high value of stones recovered – including a 13.32 carat pink diamond representing a Letšeng record of $656,934 per carat – which  resulted in an average price of $1,697 per carat – a 10% year-on-year improvement.
Elphick said mining had started in higher value areas of Letšeng orebody so that the second half production would be high enough to meet guidance of between 114,000 and 118,000 carats.
In respect of the balance sheet, the group said it had $25.3m in cash against a draw down on facilities of $26.5m putting it at a net debt position as of June 30 of $0.7m. However, it had not received $3.1m in sales from the final tender of the six month period. GEM had undrawn and available facilities of $61.5m.
During the six month period GEM also finally dispensed with Ghaghoo diamond mine in Botswana after agreeing to sell it for $5.4m to local company, Pro Civil. Ghaghoo posted a loss before tax of $4.9m in the year ended December 31, 2018. The mine had been on care and maintenance since March 2017.