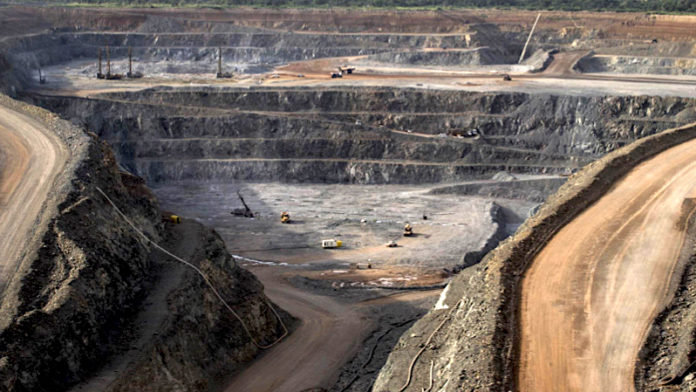 THE Public Investment Corporation (PIC), which manages billions of rands of South African government pension savings, believes West African gold mines offer increasingly more attractive long-term investment opportunities than those in South Africa, partly because of a more investor-friendly environment in West Africa.
Lebohang Sekhokoane, mining analyst at the PIC, said at the Afriforesight Future of Metals Conference in Sandton on Wednesday that West African gold mines are shallow, low-cost and operate in investor-friendly environments, whereas gold mines in South Africa are ageing, deep, high-cost and facing uncertain legislation.
Although South Africa still had 76.6 million ounces of gold in reserves, that was meaningless if it could not be mined economically, she said. There was little incentive to invest in expansion, even at current prices.
Asked if the PIC agreed South Africa would have no more gold mines within the next five years, she said the PIC did not agree with the five-year time period, but South Africa's gold mining industry was certainly in structural decline.
The PIC was being presented with funding proposals for South African gold projects with five- and 10 year lives, but those were not appropriate for a longer-term investor.
"We would like to invest in South Africa but have to look at the best long-term opportunities for investors," she said.
BOOMING
Phillip Tobias, COO of Harmony Gold, said the all-in sustaining cost of South African mines rose by about $200/oz between 2017 and 2018 on the back of rising labour and electricity prices. SA was becoming the most expensive gold producer in the world.
Although the current gold price at R757,000/kilogram was pleasing, Harmony would be careful to ensure its costs "don't follow the price run", Tobias said. One of the solutions it was looking at was alternative power sources, as energy and labour were its highest input costs.
Sekhokoane said the PIC expects the next mining boom will occur in West Africa. Ghana is the second largest gold producer in Africa and likely to overtake South Africa. There are also opportunities in Mali, Burkina Faso and Cote d'Ivoire, where gold output is increasing.
Jason Welz, Afriforesight's head of precious metals, said the recent gold price rally was driven by negative bond yields in many countries, partly stemming from interest rate cuts in response to trade war uncertainties.
Afriforesight expects there will be more interest rate cuts around the world this year which should support the gold price. But it sees some resolution to the trade wars early next year, which will resolve uncertainty, moderate interest rate cuts and cap further gold price increases. Up to 2024, it expects the gold price will be underpinned by geopolitical tensions and growing jewellery demand.