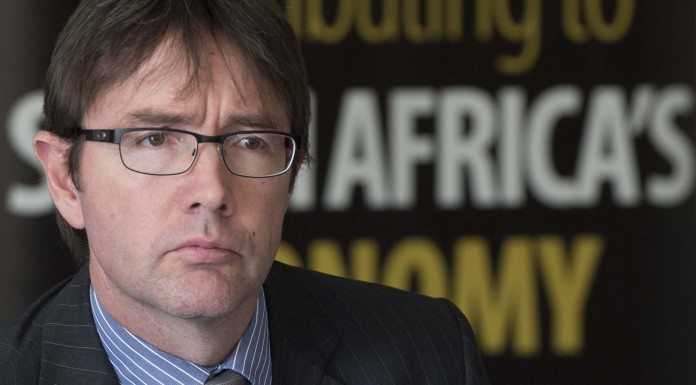 COMMUNITY protests and strikes are preventing South African mines from taking advantage of current price increases, Minerals Council SA CEO, Roger Baxter, said at the Afriforesight Future of Metals conference in Sandton on Wednesday.
"In the past decade, construction of new mines has halved, new fixed investment in mining has declined, mining's contribution to GDP has fallen to 7% from 15% of GDP and employment has fallen by 70,000.
"South Africa is now producing at the same levels as in 2000. Despite recent price increases, mining cannot respond with production increases as a result of community protests and strikes. It is a real challenge at the moment," he said.
In the past six months, there has been a six month strike at Sibanye-Stillwater's Kloof, Driefontein and Beatrix gold mines as well as community protests around coal mines in Witbank, and at Barberton gold mines.
Baxter said South Africa's mining industry is in a better policy position in many ways than it was two years ago, with resolution on issues like the 2015 Mining Charter and the 2012 MPRDA Amendment Bill. The Department of Mineral Resources and Energy has investigated regional offices and prosecuted officials for corruption and mining licence backlogs are being dealt with. The 2018 Mining Charter is being finalised, although recognition of continuing consequences remains unresolved.
But there were many outstanding challenges.
One was onerous environmental and mining licensing. "You should not have to talk to the minister to get licensing issues resolved," Baxter said.
Other challenges were the implementation of the new carbon tax, with uncertainty on offsets, especially after 2023. There are also infrastructure challenges, with rising electricity, rail and water prices.
"We need to get exploration going as we don't have a pipeline of new investable projects," Baxter said. "We are only attracting 1% of global exploration budgets and most of the spending is brownfields exploration by existing companies. We should be at least 5% of global spending."
Other looming issues are maintaining the Moody's investment grade sovereign ranking for South Africa; how electricity prices will increase and how Eskom will be restructured; as well as platinum wage negotiations.
ESKOM
Hugo Pienaar, chief economist at the Bureau for Economic Research, said one of the critical uncertainties for South Africa's GDP performance in the second half of the year was the absence of a plan to address Eskom's financial problems. Government's recently-stated position was that electricity tariffs have to increase further, but that will shrink demand for Eskom power, so the necessary revenue will not be generated.
While government was reluctant to shed 16,000 jobs by restructuring Eskom, failure to do so would result in even more job losses across the economy, for example at ArcelorMittal and the mining sector, Pienaar warned.
Afriforesight chief commodity economist, Nathan Musson, said there was a limit to how much Eskom could increase tariffs. Continued pressure on energy-intensive users like manganese and ferrochrome smelters would result in their closure.
As far as general mining inflation was concerned, Musson said it was expected to remain at just under 6% a year for the next five years, above South Africa's forecast CPI of about 5% but capped by the depressed outlook for oil prices.