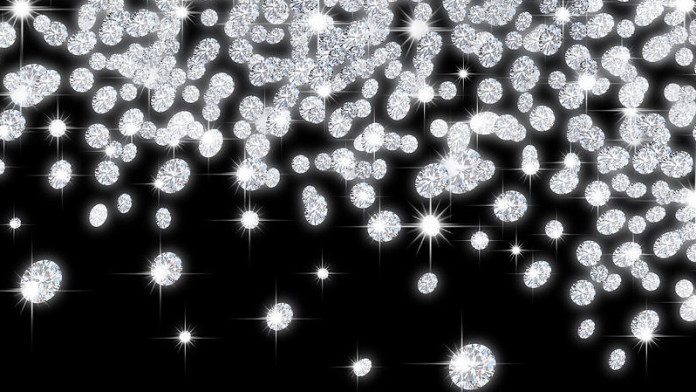 DE BEERS has continued with its strategy of allowing buyers of its rough diamonds flexibility in order to ease the strain on them of tough trading conditions, according to Bloomberg News.
De Beers has allowed cutters and polishers to reject up to half the goods supplied to them, whilst in other cases it has allowed buyers to return diamonds on favourable terms. Prices for diamonds have plummeted this year.
This year, buyers have grown increasingly frustrated with the cost of rough diamonds sold by De Beers as the prices of polished gems slumped, said Bloomberg News. That's led to extremely thin margins for their buyers.
Sales for De Beers seventh sight came in at $280m, somewhat higher than the $250m sold in the previous cycle, but 44% lower year-on-year.
Commenting on plans to ease the strain on buyers, Bruce Cleaver, CEO of De Beers, said in August that the firm would provide "midstream participants" – diamond buyers invited to buy rough diamonds from De Beers – more time to "… work down polished diamond inventory levels and reduced levels of manufacturing in the key cutting centres".
RMB Morgan Stanley said in a note last month following De Beers' latest sales numbers that it saw "limited downside" to full-year diamond revenues from the diamond miner and marketer.
De Beers was "proactively" reducing its production for 2019 by two million carats in an effort to improve the market supply and demand dynamics. Said the bank: "Q4 remains key for demand. Medium-term, supply shortages continue to support appealing industry fundamentals".
Sales for the remainder of the year may be flat or worse before improving, according to an earlier report by Morgan Stanley.
August is typically the low point of the year in terms of Indian diamond trade flows. The key data points of September and October were anticipated by the bank.