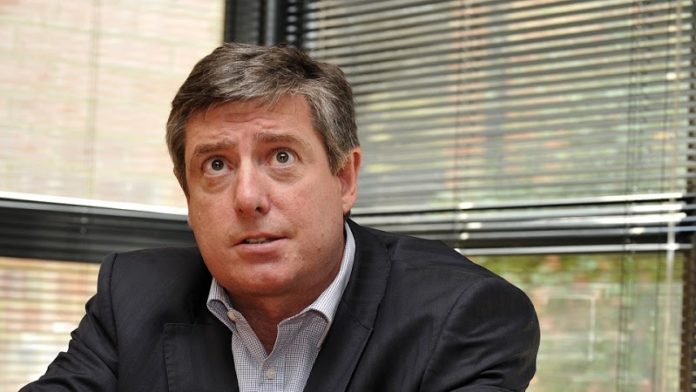 MC Mining was confident of completing the outstanding $35m equity portion of the $52m required to repay debt and fund the first stage of its Makhado metallurgical and thermal coal project, due to kick off next year.
This was despite failing to meet its third quarter financing deadline which MC Mining CEO, David Brown said today had been coloured by South Africa's poor investment profile and the recent decline in metallurgical coal prices.
"We are looking at various funding alternatives," he said of efforts to secure equity funding. Conclusion of an agreement had been pencilled in for the current quarter. "Prices for metallurgical coal will improve as market fundamentals re-asset themselves. The Makhado project is robust so we are confident of getting the cash. It is just a question of timing."
The company unveiled plans to issue shares for cash earlier this year but it hadn't then tied up access to the two of the four properties to Makhado, since completed. Since then, the metallurgical coal price had declined a fifth whilst London-listed shares in MC Mining have fallen 44% on a 12-month basis.
"The decline in the share price is probably an absence of news from us," said Brown. This would be restored once the funding was completed and metallurgical coal prices improved. He also expected shares in MC Mining to re-rate when Makhado reached full production.
The first phase of Makhado is scoped for 1.1 million tons a year (Mt/y) in production of which 0.54Mt is metallurgical coal. Capital required to build the mine is about $32m whilst MC Mining also requires about $17m to pay back a loan to the Industrial Development Corporation (IDC), currently extended.
Brown described advances in the development of Makhado as the single biggest feature of its 2019 financial year, reported today. The company secured surface property rights key to the mine's development, saw off appeals against permits granted to it, and concluded a number of offtake agreements. All in all, 85% of first phase metallurgical production has been sold as per a long-term contract whilst 100% of the coal production is accounted for.
However, the slow pace of economic reform by the South African government and market weakness appears to come at the wrong time for the company.
Weaker pricing was also the reason the company impaired the carrying value of Makhado to the tune of $23.7m which related to the original price paid for properties in 2007 on which the project is based.
For the year ended June 30, MC Mining reported a loss from continuing operations of $33.7m which represented an improvement on the $103.8m of the previous financial year. Stripping out the one-off, exceptional items – including non-cash impairment charges – a normalised loss of $11.4m was recorded (2018: -$8.7m).
There was a $2m deterioration in cash held as of June 30 of some $8.8m. However, the company has some $9.9m in undrawn banking facilities available.