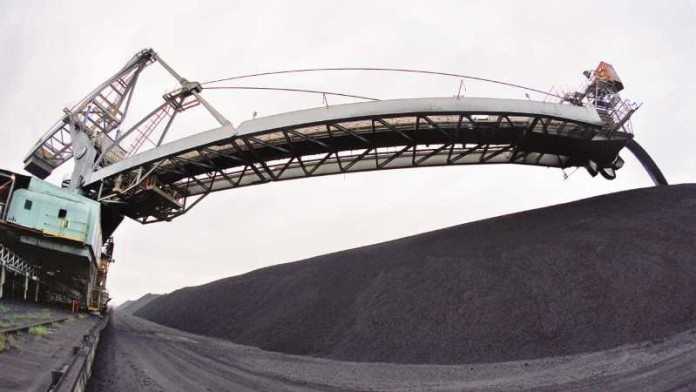 SOUTH Africa's trade balance swung to its biggest surplus in eight months in August as mining exports surged, said Bloomberg News.
The R6.8bn $448m surplus compares with a revised R3.7bn shortfall in July, said the newswire citing data from the South African Revenue Service. The median estimate of seven economists in a Bloomberg survey was for a positive balance of R1.2bn.
Total exports rose 8.4% from a month earlier to R122b, led by an 18% surge in the shipments of mineral products, which include iron ore and coal.
Precious metals and stones rose 10%. While mining makes up less than 10% of GDP, it accounts for about half of South Africa's exports, said Bloomberg News. Imports fell by 1% to R115bn as the inward shipment in mineral products, and include oil, decreased by 12%.
The data came was the country's president, Cyril Ramaphosa, published the first of weekly newsletters. Styled 'From The President's Desk', the inaugural letter to the nation expressed concern about the state of the economy and the "stubbornly high" rates of unemployment in the country.
"After a decade of low growth and deepening poverty, people are looking for signs of progress in tackling the many challenges confronting our country," the president said.
"These concerns are real. This year, the economy will record growth that is lower than expected (and much lower than what we need). Government finances are stretched about as far as they can go, and several industries are looking at retrenching workers."
However, he cited the finalisation of the Mining Charter as one advance for the economy. The document had been "broadly welcomed by the industry", he said. The Minerals Council has taken the government to court, however, on one fundamental aspect of the charter: the once-empowered, always-empowered aspect.
He also said that a strategy to save Eskom was being formulated. Eskom is battling debt of R450bn, which it is unable to service from its revenue.
"All this work is taking place at a time when government's finances are under great strain, and there is very little room to increase spending or borrowing," he said. "This means that we need to spend our limited resources more smartly, get rid of wastage and shift more resources to infrastructure investment."