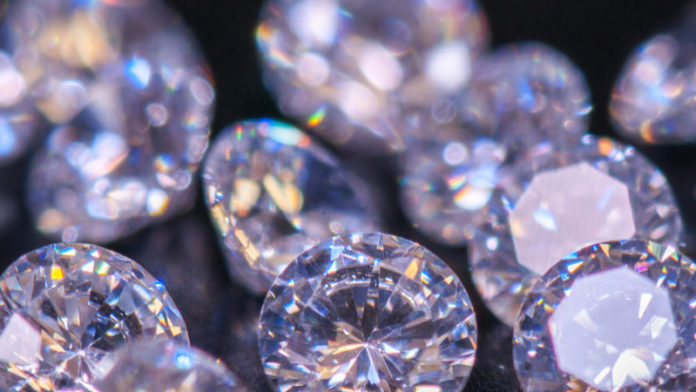 SHARES in Petra Diamonds were under the pump again today as the UK-listed firm's efforts to rein-in costs and sustained first quarter production were eclipsed by an as yet unrelenting slump in diamond prices.
The company is now capitalised at £66.85m ($86.8m) which compares to net debt of $593m, having edged up slightly as of September 30. The shares were last trading at some 7.5 pence/share, a decline of 7.8% and taking losses on a 12-month basis to 80.5%. The company traded at an all-time low earlier this month.
"We have reported another quarter of solid operational performance putting us on track to achieve our full year production target of ca. 3.8 million carats," said Richard Duffy, CEO of Petra Diamonds in a first quarter trading update. "The diamond market remains challenging," he said, adding however that the firm was due to sell a 20.08 carat Type II blue diamond from the Cullinan mine recovered at the end of the quarter.
RBC Capital Markets was in sympathy with management which was pulling all manner of levers to generate cash.
"We are in the camp that operational management are doing a good job of controlling what they can but that headwinds from diamond pricing may continue to be a drag on financials," said the bank's diamond analyst, James Bell in a report today. He forecast that shares in the company would toil in the wake of market conditions.
On October 9, Goldman Sachs produced a report saying that shares in Petra were over-sold on the misapprehension the company would have to refinance its debt.
Assuming a modest 5% improvement in the average diamond price, Petra would generate  $200m in cash, it said. Although this was not sufficient to refinance the bond, the cash was evidence the firm was free cash flow generative. This would allow it to refinance the bond at a coupon rate similar to the existing 7.5% rate, it said.
RBC's Bell didn't think Petra was yet facing refinancing: "The group has about $155m of available liquidity today ($57m in cash) including undrawn facilities, it can cover its debt costs, and does not need to pursue a refinance solution for its $650m bond near term". It had also embarked on a strategy to generate $150m to $200m in free cash per year over the next three years.
Petra said diamond prices in the quarter were 4% lower on a like-for-like basis in comparison to fourth quarter levels. "Post quarter end, prices at our second tender indicate some stabilisation with early signs of modest improvement towards year end," it said.
The rand/dollar exchange rate weakness continued during the quarter and "… provided favourable hedging opportunities" in which the company could benefit from the weaker rand and protect itself against possible future rand strength "… partially offsetting the impact of weaker diamond prices".
RMB Morgan Stanley said in a note last month following De Beers' sales numbers that it saw "limited downside" to full-year diamond revenues from the diamond miner and marketer.
De Beers was "proactively" reducing its production for 2019 by two million carats in an effort to improve the market supply and demand dynamics. Said the bank: "Q4 remains key for demand. Medium-term, supply shortages continue to support appealing industry fundamentals".