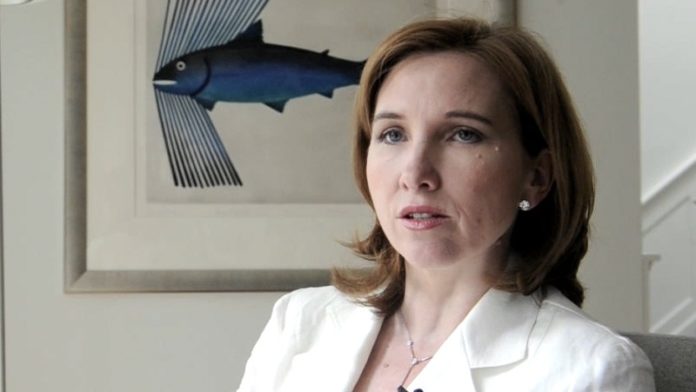 THE way Lucara Diamonds CEO, Eira Thomas sees it, the one third decline in the firm's share earlier this month was "… the final capitulation" of a sector under fire. "We were the only (diamond) equity not to see a price job. We just caught up."
Average prices have fallen this year an estimated 35% below 2014-17 levels. The impact has been significant on investor confidence in London, once the home of De Beers' sorting operations: shares in Petra Diamonds, GEM Diamonds, and Firestone Diamonds have shed 79%, 48% and 87% respectively since January.
Said Thomas: "2019 hasn't been great for equities. There's been a loss of interest in the space, but fundamentally diamonds are getting rarer."
The diamond industry has been talking up impending supply deficits for years, without any materialising. Thomas acknowledges supply has been misread in the past. Forecasts didn't factor in production from new mines, such as De Beers' Gachcho Kué, and assumed Rio Tinto's Argyle mine would have been closed by now. This notion of expectation has become "… a bit tedious", but at the same time "it has to happen," says Thomas.
In the end, however, diamond equities like Lucara Diamonds have to look after themselves, and let the market take care of itself.
Karowe, Lucara's Botswana mine, is fabulously generous. It has yielded two of the world's largest diamonds including the spectacular, headline-grabbing 'Lesedi la Rona' – a 1,111 carat diamond – and the lesser known 'Constellation', which sold for more dollars than its larger sister.
"What distinguishes Lucara is that it continues to be a high margin producer. The market has not fully appreciated this," says Thomas. Year-to-date, sales from Karowe have averaged $463 per carat against a median of $126/carat among a peer group of six companies, according to presentation on Lucara's website.
The company, which is due to report third quarter numbers on November 5, will be facing questions about reserve renewal, however. Investors will want to know, for instance, if an underground expansion at Karowe will see a curtailment in Lucara's payouts totalling $271m in dividends since 2014.
"We don't have to go underground," says Thomas. If the company can't see it making money it will "call it a day" when the current open-cast reserves run dry, currently scoped for about 2026. The alternative is to seek merger and acquisition activity.
Restricting his comments to the global gold industry, Evy Hambro, head of the Blackrock World Mining Investment Trust, said at a Johannesburg conference last month that the investment preference wasn't in favour of single-asset companies. When times are hard – as they are in the diamond sector – consolidation of smaller companies is the outcome.
"We have our eyes wide open," says Thomas of potential acquisition targets. "But M&A takes time; it's not easy." Thomas also said that whatever the company looks at has to compete with spending capital elsewhere … such as Karowe's underground expansion.