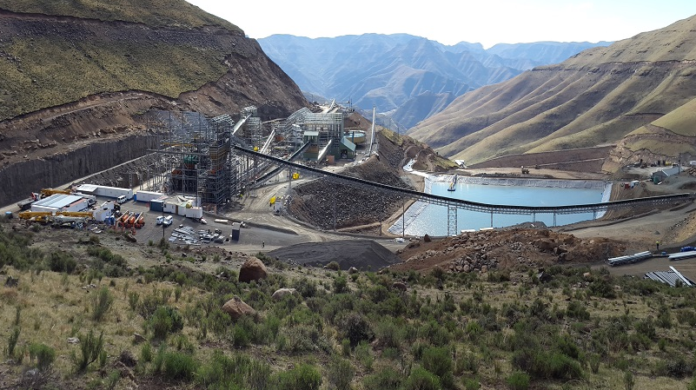 FIRESTONE Diamonds had secured alternative power sources to keep its operations in Lesotho running until grid supply from the Muela Hydropower Station was returned, expected on December 1, the company said last week.
The UK-listed diamond producer, which mines the Liqhobong operation, said it had installed rented diesel generators. Production resumed on October 26, and the processing plant was operating at between 80% and 90% of full capacity "… as the new power generation system is being optimised", the company said.
However, the remedial measures will come at a cost. "Normal operating costs are expected to increase by the cost of renting the gensets and of the associated diesel consumption," the company added.
The production interruptions, and hike in power costs, come at an awkward time for Firestone amid poor diamond market conditions and pressure on the company to repay debt this financial year. It said in July that it planned to repay $10.2m in debt to South African bank, ABSA. This would be financed from operating cash flow and existing cash resources, which stood at $26.3m as of the year-end.
Operating costs were already expected to be higher in the 2020 financial year compared to 2019 owing to increased waste stripping.
Firestone said previously that production for the 2020 financial year would be between 820,000 and 870,000 carats – the same as 2019 guidance. Production for 2019 came in at the low end of guidance at some 829,458 carats.