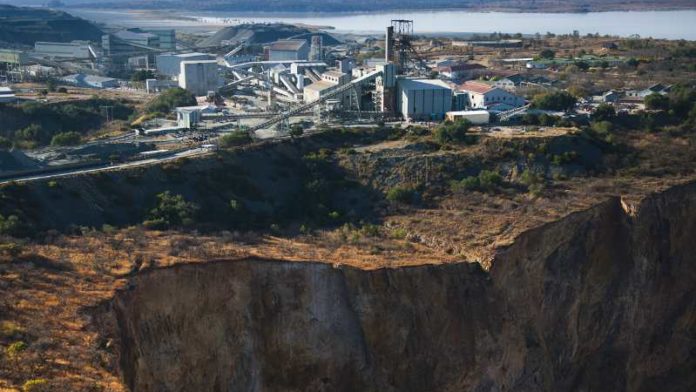 IN what may be a tip of the iceberg for South Africa's mining sector, Petra Diamonds said it had stopped mining at its Cullinan, Finsch and Koffiefontein mines in order to lessen the draw on the national grid.
The UK-listed firm said it had received a request from South African utility, Eskom, to cut electricity consumption following "… a technical fault" at Medupi, the newly commissioned 4,800MW power station. Eskom moved to an unprecedented of rotational load-shedding reducing power demand by up to 6,000MW after imposing cuts of up to 4,000MW last week.
Petra said it was "… in the process of halting its mining operations in South Africa. Production, hoisting and processing have stopped with immediate effect and the company is now removing all people from underground".
Employees engaged in essential services would continue with their duties, however. Pumping activities to prevent flooding, and ventilation would be allowed to continue for safety's sake, the company said.
It was too early to make a comment on potential production hits. Petra would update the market "… as soon as it receives further notification as to how long the load curtailment will last, and therefore what impact this is likely to have upon the company's production performance".
Shares in Petra fell just under 4% on the London Stock Exchange today. But the fallout could be more serious if the escalation in Eskom's load-shedding regime becomes a fixture. Petra is battling high debt levels and needs as much cash flow as possible. This is no easy task given the relatively depressed state of the diamond market.
The company said in October a 'scaling effect' at its Cullinan mine, east of Pretoria, would have no effect on full year production of about 3.8 million carats.
Citing Elize Kruger, a senior economist at NKC African Economics, Bloomberg News said load-shedding could push the country into fourth quarter recession. "As it is, the fourth quarter was going to be flat but now there's a growing chance that it could be negative."
The one thing that could prevent GDP from dipping as deep as it did in the first quarter is the fact that many businesses are winding down as the Christmas holidays approach, said Bloomberg News. December was the "… least damaging time to have load-shedding" because the economy is geared more toward the services industry, with construction work and factory activity set to slow for the holiday break, said Dawie Roodt, chief economist at the Efficient Group.
Economist Iraj Abedian tweeted that South Africa was now "condemned to recession", adding that: "With Eskom confirming a Stage 6 blackout from today, one thing is certain: the South African economy is now condemned to recession.
"Eskom too should be put into voluntary business rescue, politicians have proved their inability to grasp the severity of the problem facing our nation. Shame!"