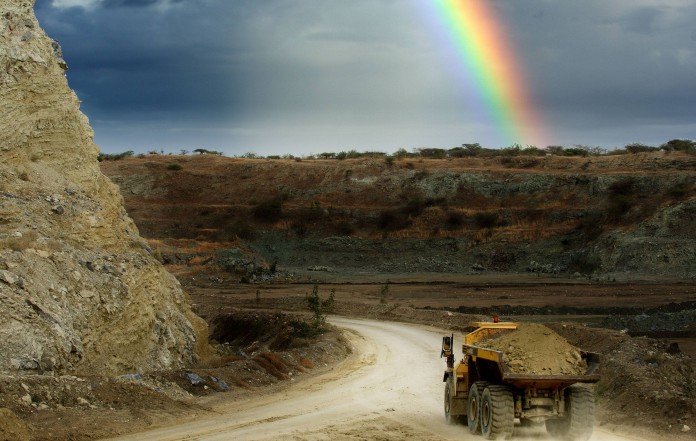 PETRA Diamonds has put its Williamson mine in Tanzania on care and maintenance citing an "… unprecedented depressed market environment".
The UK-listed firm, which has production from its flagship South African mines severely curtailed by a three-week COVID-19 related lockdown, also said it would draw down on its R500m working capital facility. The lockdown in South Africa is currently scheduled to be lifted on April 17.
The draw down was based on close modelling of Petra's liquidity, a concern that is taking on existential proportions at the company, long saddled with high debt incurred from an ambitious expansion strategy. Additionally, Petra was in discussions with South African banks to access a R1bn revolving credit facility.
"Given the unprecedented trading conditions, we are taking all steps necessary to preserve the company's liquidity position in order to withstand this very difficult period until market conditions improve," said Richard Duffy, CEO of Petra Diamonds in a statement.
The shuttering of Williamson isn't entirely a surprise. Commenting in an operational and market update on March 27 – in which it also emerged it had retained Rothschild & Co to assess its strategic options – Petra said Williamson was sailing close to the wind given the slump in diamond pricing.
The deteriorating market conditions were confirmed by recent Petra sales. It said today that rough diamond prices at its fifth sales cycle were down about 27% on a like-for-like basis in comparison to those achieved at the fourth sales cycle in February 2020. Sales planned for May and June remain under review given travel restrictions.
A total of 24,254 carats, comprising higher value of more than 10.8 carat single stones as well as parcels across the size and quality ranges, were withdrawn and will be sold privately or at a subsequent sales cycle, when market conditions allow, Petra said.
Petra is owed a VAT refund in Tanzania and hasn't been able to sell a parcel of goods valued at about $15m which were embargoed in 2017 by government which argued the diamonds were worth $27m.
Commenting on Williamson, Petra said: "This decision is necessary to preserve the Williamson mine's cash position in order to protect the long-term sustainability of the operation". Petra said it would resume operations once diamond prices returned to levels that made the mine "operationally sustainable." The mine has been operational for 75 years but it has some 50 years of mine life available.
Petra also said it had decided to delay the release of its third quarter trading update to late May. This was "… in order to be in a position to provide a fuller update to the market, particularly around its liquidity and capital structure further to the developments outlined above".